The Takeaway
New Tech Shines Light on Human Trafficking in Supply Chains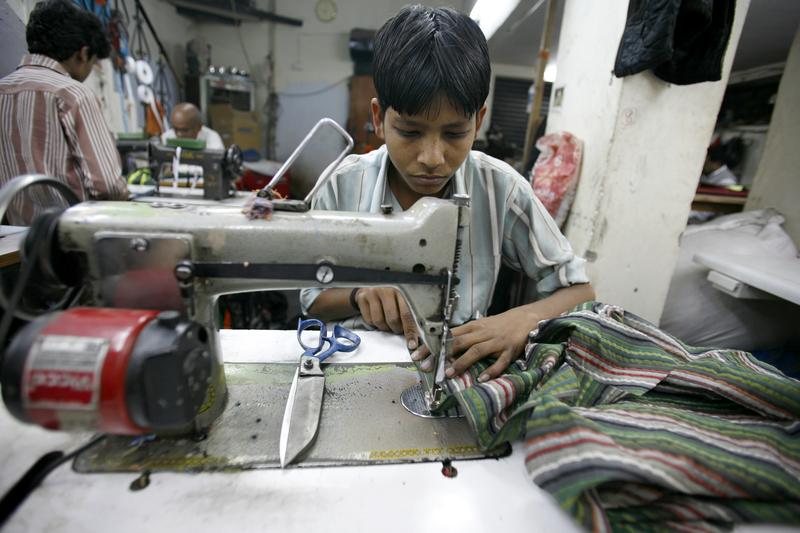 By the time most products reach the hands of the consumer, the only evidence of how they were made is their country of origin. But how a product goes to market is a much murkier process that can involve manufacturers who violate human rights laws. That supply chain is traditionally hidden from public view, which makes it hard to hold companies accountable.
But a new law in California aims to change that. The law requires retail sellers and manufacturers of a certain size that do business within the U.S. to disclose what efforts they are making to eradicate human trafficking and slavery from their supply chains.
Where this law has fallen short is in making that information available to the public as well. That's why Humanity United, a human rights advocacy group, together with a number of other organizations, created KnowTheChain.org.
The website, which launched this week, is an online directory that lists which businesses in California have policies against human rights abuses in their supply chains.
Lori Bishop, director of investments at Humanity United, says this is the first step in a long-term strategy to engage businesses in a dialogue about human trafficking. 
KnowTheChain.org isn't the only way to track business ethics through technology. A range of apps allow consumers to examine a company's ethical practices before making a purchase. Manoush Zomorodi, host of WNYC's New Tech City, joins The Takeaway to discuss these apps, including Free2Work, Good Guide, Free World and Ethical Bean.
The Takeaway got tons of listener responses to our question: "Is there anywhere you won't shop or any brands you avoid because of their business or trade practices?" Here is a word cloud of the most popular terms used by listeners.
                            Click to Enlarge