The Weather Outside is Frightful*, But the Bike Share Deals are Delightful
Monday, November 18, 2013 - 03:24 PM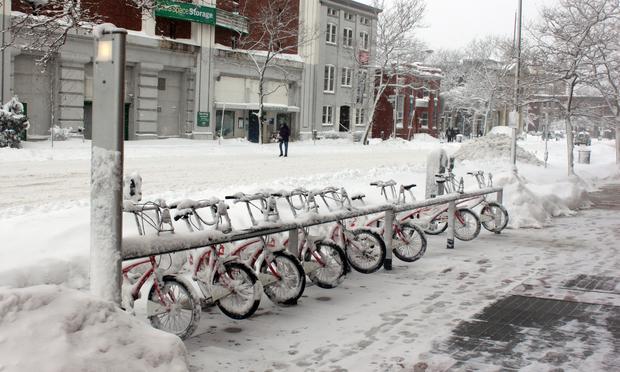 (thisisbossi/flickr)
New York's bike share system is closing in on 100,000 annual members -- but the dark, cold winter months are closing in. So to keep bikers biking, the system is offering some enticements.
From discounted meals (dock and dine!) to Zip Car membership discounts to Groupon, Citi Bike is furiously working to pack on riders, much like a grizzly bear adds body weight before the winter hibernation.  (Not to mention: Mayor Bloomberg leaves office in a month and a half.)
It worked in D.C.: when Capital Bikeshare offered a Living Social discount two years ago, its membership doubled.
*Exaggeration. As of this writing, it's 12 degrees above the average NYC high temperature, leading Citi Bike to tweet the following:
Scrap the winter riding tips, gang. IT'S 65 DEGREES OUTSIDE!

— Citi Bike (@CitibikeNYC) November 18, 2013
Kate Hinds covers transportation for WNYC News.