The Takeaway
We Want to Hear From You, Mr. President: #100Days100Qs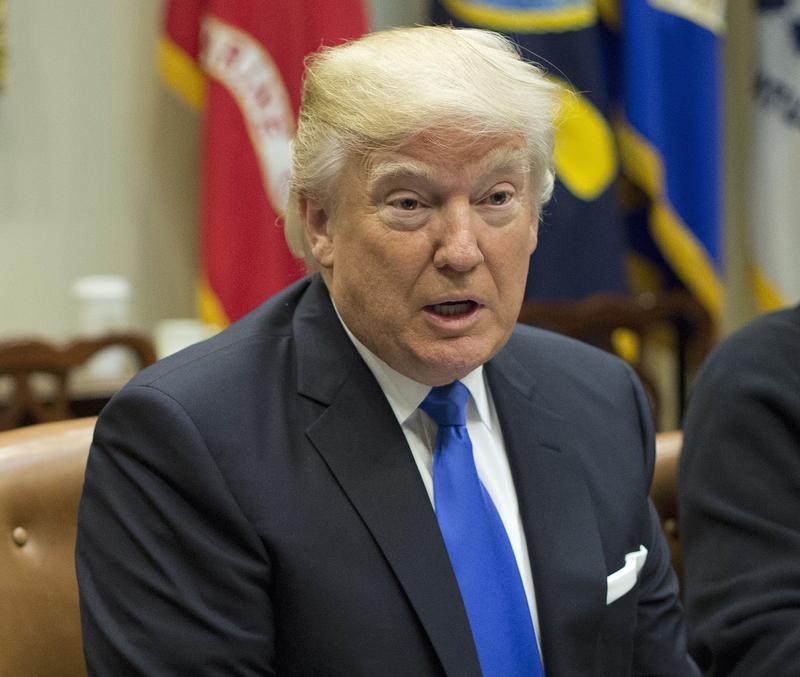 It's week two into Donald Trump's presidency and The Takeaway, along with our partner PRI and our friends at The World, are asking our listeners to take to Twitter to ask the President questions about the new administration.  
We're calling it #100Days100Qs and we want you to join in.  From issues like health care, climate change, national security, domestic issues and more; send us the questions you find most pressing.  
Tweet your questions to @PRI, @TheTakeaway, and @PRITheWorld with the hashtag #100Days100Qs. We'll wade through your suggestions and nominate one question each day that we think the president should answer. We hope you'll join us in tweeting each day's question, because more tweets are better than one. Each question should be tagged with #100Days100Qs.
With your help, we're hoping to get the 45th president to answer some of these pressing questions.
In addition to Twitter, we're looking for your suggestions on Facebook and Anchor — leave The Takeaway, PRI, or The World a comment, or record an Anchor message to add your voice to the discussion. You can also send us a voicememo using the PRI app. We may play your response on one of our shows, use your comments in an upcoming article, or even turn your comment into one of our questions.
Click here to start the conversation with a tweet.
Washington D.C. correspondent Todd Zwillich takes us through some of the top picks from the first 12 days.