The Takeaway
IBM's Watson: Sure, He's Smart. But Can He Make Dinner?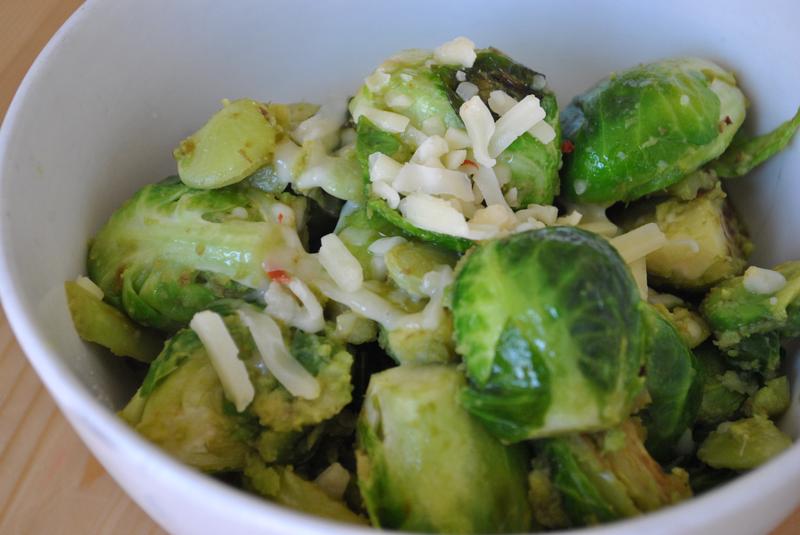 Many of us came to know IBM's artificially intelligent computer system, Watson, after he appeared on Jeopardy. Defeating Jeopardy's winningest players, Brad Rutter and Ken Jennings, Watson won $1 million and just as many fans.
But it turns out, Watson doesn't just know how to win a game show—he also knows how to make dinner. But can he do it better than a regular human?
Dan Pashman and Manoush Zomorodi wanted to find out. And so they set out to meet Watson, and find out what he knows in the kitchen.
Dan is host of host of WNYC's Sporkful food podcast and Cooking Channel's web series "You're Eating It Wrong." Manoush is host of WNYC podcast New Tech City. They tried out Watson's recipe for spicy avocado brussels sprouts. Check it out below:
Chef Watson's Spicy Avocado Brussels Sprouts
Also Called: "Irish Jalapeno Pepper Ginger Avocado Banana Sauté, Minus the Banana"
Adapted by Manoush Zomorodi and Dan Pashman
Ingredients:
1 cup lima beans
3 cups Brussels sprouts, cut in half
Jalapeno, chopped (to taste)
1 avocado, quartered
1 tablespoon candied ginger
2 cloves garlic, chopped
1 tablespoon salt, plus more to taste
Crushed red pepper (to taste)
Cheese mix (to taste)
Directions:
Heat oil in a large skillet over medium heat. Add Brussels sprouts and avocado and season with salt. Cook for 7-8 minutes, stirring occasionally.
Add ginger, jalapeno pepper, and garlic. Cook until brown, stirring occasionally.
Stir in lima beans and red pepper.
Remove Brussels sprouts from the pan.
Sprinkle shredded cheese on top.