The Takeaway
A Water Crisis in the Dallas County Town of Sandbranch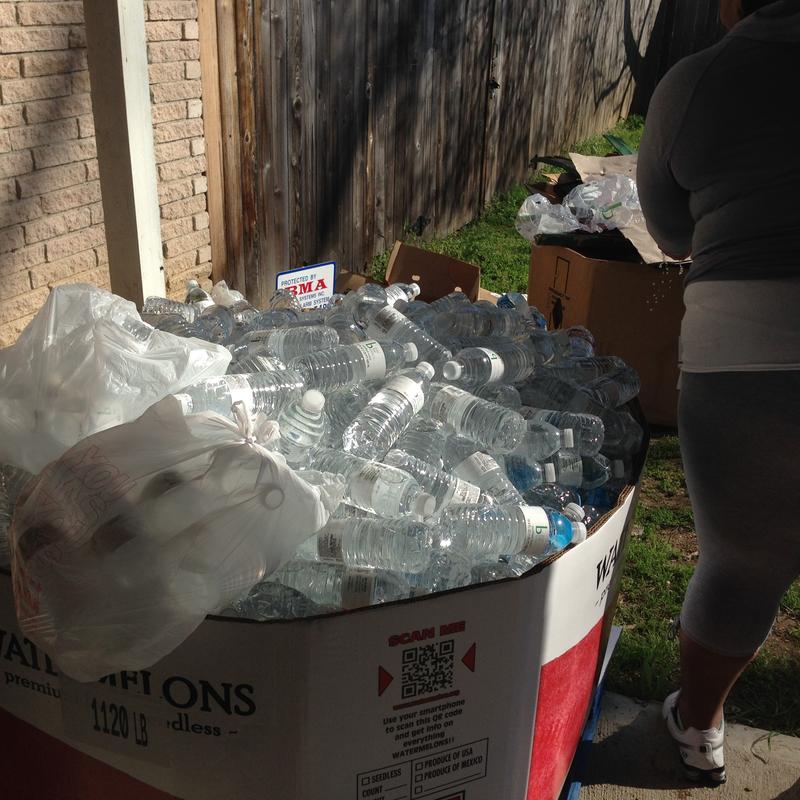 In some parts of California, residents may be struggling to irrigate fields or water their lawns. But one small community near Dallas, Texas hasn't had drinkable water for 30 years.
Sandbranch, an unincorporated town in Dallas County, has never had running water. Residents used wells, but in the 1980s that water got contaminated. The county blamed the town's livestock, but the residents point to a nearby wastewater treatment facility built just before the contamination was discovered.
Sandbranch was founded by an ex-slave in the 1878, and became a vibrant black community ... but today it is poor. All of its residents — around 150 people — live below the federal poverty line. Meanwhile, Dallas is one of the wealthiest cities in the country, causing residents to wonder why the county can't help pay for running water in the town.
Reverend Eugene Keahey, who explained his town's struggles in an article in The Root, moved to Sandbranch to be the pastor of the Mount Zion Baptist Church in Sandbranch four years ago. He was supposed to stay just a few months, but the people - and the fight against the county - got him to put down roots.