WATCH LIVE: WNYC Celebrates the Legacy of Dr. Martin Luther King, Jr.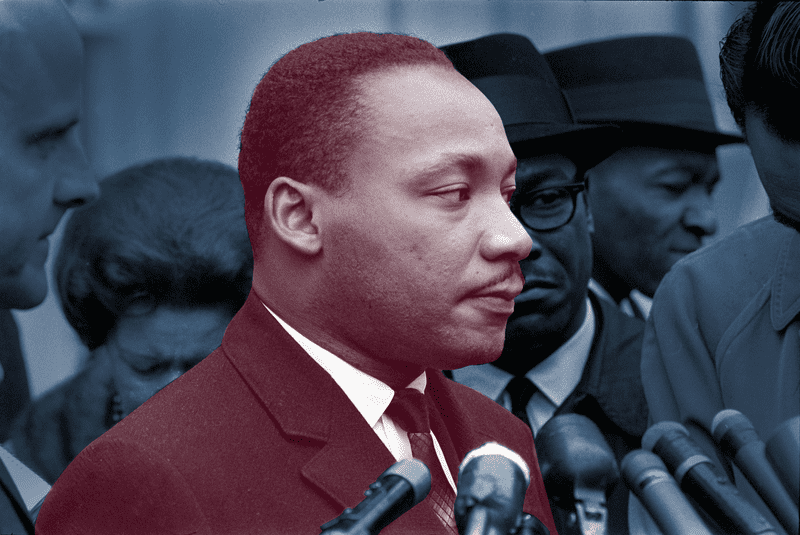 WNYC and the Apollo Theater present the 11th Annual Dr. Martin Luther King, Jr. Day Celebration, exploring an open and honest conversation on the post-Obama era and the future of social justice movements following one of the most divisive general elections in recent history. This year's theme: Where Do We Go From Here?: MLK and the Future of Inclusion. 
Watch the live stream:
Where Do We Go From Here? MLK and the Future of Inclusion
Featured speakers include:
 

Rabbi Ben Kamin who created an interfaith outreach institute called Reconciliation: The Synagogue Without Walls, which is a forum for multiculturalism and inclusiveness in the spirit of MLK.
Elie Mystal, an editor for Above the Law, Editor-at-Large for Breaking Media, and the Legal Editor for More Perfect.
Joshua Lawrence Lazard, a writer, minister and public intellectual, who offers engaging social and theological commentary that provides a provocative cultural critical awareness.
Opal Tometi, a New York-based Nigerian–American writer, strategist and community organizer. Tometi is a Co-Founder of the Black Lives Matter movement. She is the Executive Director at Black Alliance for Just Immigration (BAJI).
The Rev. Dr. James Alexander Forbes, Jr., highly acclaimed author, scholar and nationally sought-after speaker, affectionately referred to as "The preacher's preacher" because of his extensive preaching career and his charismatic style.
L. Joy Williams, a national political strategist, media thought-leader, social justice advocate and President of the Brooklyn Chapter of the NAACP.
Shaun King, an increasingly prominent voice using social media to highlight, amplify, and discuss news of police brutality, racial discrimination, and other civil rights issues.
Natalia Aristizabal Betancur, Lead Organizer at Make the Road New York and advocate for immigration reform, LGBTQ rights, and the rights of people of color and undocumented communities.