The Takeaway
Will the Warren v. Wells Fargo Stand Off Bring Real Change?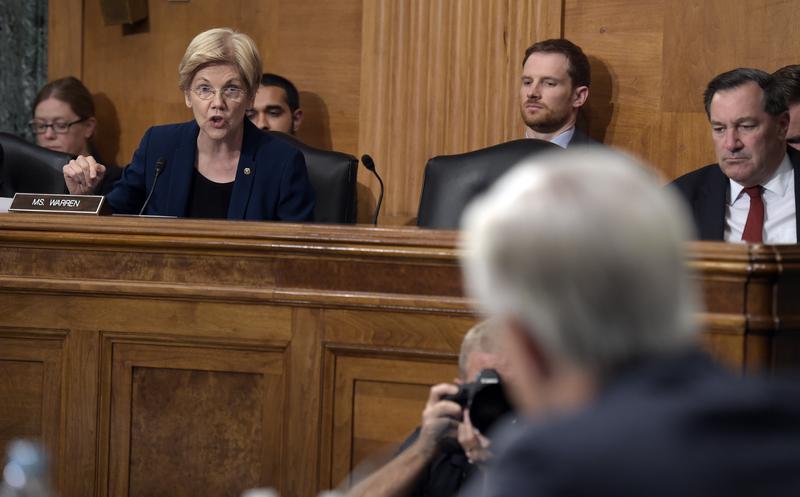 Click on the 'Listen' button above to hear this interview.
Something strange happened at a hearing held by the Senate Banking, Housing and Urban Affairs Committee yesterday.
"I've been on this committee for nearly 10 years now," said Senator John Tester (D-MT). "You have done something that has never done something in the last 10 years, and united this committee on a major topic. And not in a good way."
Wells Fargo CEO John Stumpf faced the grilling of the decade after his company was found to have created nearly 2 million fake accounts for customers, who subsequently started to accumulate fees. The bank has since been fined a total of $185 million, and has fired at least 5,300 employees.
Stumpf took responsibility yesterday, but has not yet resigned, much to U.S. Senator Elizabeth Warren's ire.
"This is about accountability," Warren said. "You should resign. You should give back the money that you took while this scam was going on, and you should be criminally investigated by the Department of Justice and the Securities and Exchange Commission."
Alexis Goldstein, senior policy analyst for Americans for Financial Reform, joins The Takeaway to discuss the hearing's highlights, and the prospects of further regulation and punishment.