Soundcheck
Warren Haynes: Muscular Rock From Gov't Mule Leader And Honorary Allman Brother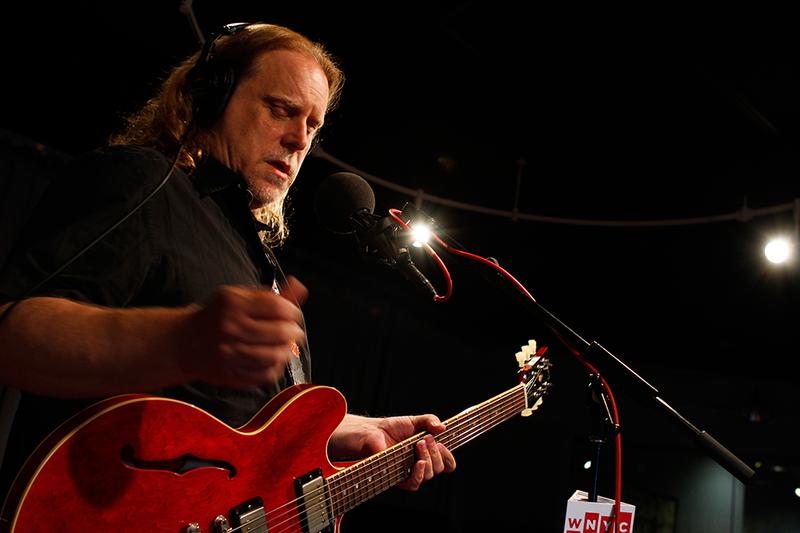 "Hard-working" is applied frequently to Warren Haynes, but even that adjective cannot account for the particularly vigorous flurry of activity in the last 12 months. Last September, the guitarist and songwriter released a new record with his band, Gov't Mule, which was really two records in one. Shout! features a second disc containing the same songs as the first, but with vocals contributed by the likes of Elvis Costello, Dave Matthews, Steve Winwood, Jim James, Grace Potter, and other high-profile guests. 
In January, Haynes announced that he would be leaving The Allman Brothers Band at the end of 2014, after 25 years of touring with the group. And he recently wrapped a string of shows of Grateful Dead material arranged for symphony orchestras, performing Jerry Garcia's songs in front of distinguished ensembles like the Boston Pops.
Another hyphenated adjective that is appropriate here is "road-tested." Haynes has lived in a constant state of performance since he joined The Allman Brothers at the age of 28. His many musical collaborations with some of the finest improvisational blues and rock players in the country are in full evidence on Gov't Mule's new record -- before you even get to that guest-laden second disc.
The truth is that Haynes' musical instincts are honed to such tightness that he's a one-man rock dynamo -- something he demonstrates in a live solo electric configuration in the Soundcheck studio.
Set List:
"Captured"
"When The World Gets Small"
"Forsaken Savior"