The Takeaway
Warren Haynes of The Allman Brothers on His Latest Solo Album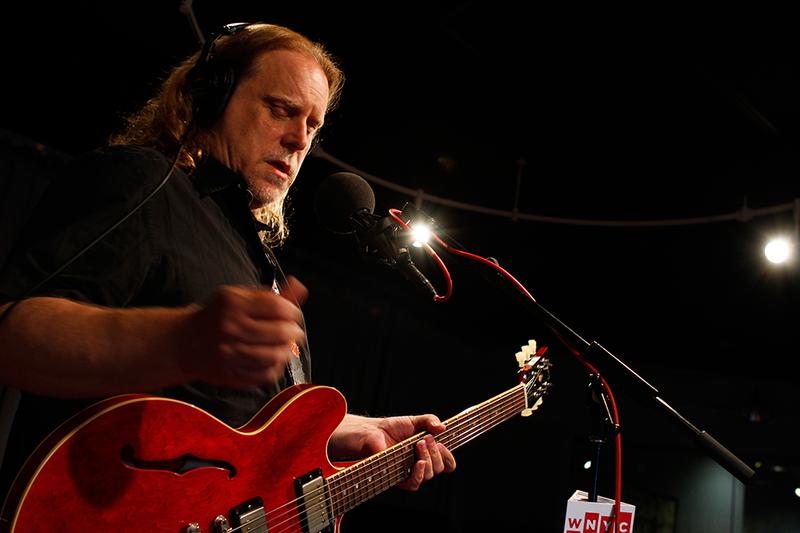 Click on the audio player above to hear this story.
The quest to find the authentic American sound is about as old as the American music industry itself, steeped in the history of our country, the people and instruments of its parts.
It's a journey Warren Haynes has been on for many years. The Grammy-winning guitar player and singer helped reboot the Allman Brothers 25 years ago. He also  moonlighted with The Grateful Dead for many years as well, and he's been at the helm of seminal rock band Government Mule for the better part of 20 years.  

His third solo album, "Ashes and Dust," recorded with veteran Americana band Railroad Earth, is out today.
It's Haynes' attempt to get personal with his songs, to dial down the distortion and guitar solos in favor of acoustic, rootsy arrangements and folk sensibility.
Visit TheTakeaway.org tomorrow to hear an extended interview with Warren Haynes. Check out the video below to see Haynes performing in-studio at The Takeaway.
Spots of Time - Warren Haynes

Warren Haynes helped reboot the Allman Brothers Band 25 years ago, and he's moonlighted with The Grateful Dead for years. He joined us in-studio for a performance—check out our interview with him here: http://bit.ly/1HNWbU9

Posted by The Takeaway on Friday, July 24, 2015