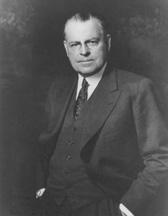 This episode is from the WNYC archives. It may contain language which is no longer politically or socially appropriate.
Transcribed speech to raise awareness of poverty worldwide. Selected subjects: efforts provide Penicillin to Haitians; state of China as a result of communism.

The Permanent US delegate to the United Nations speaks to the 28th Annual convention of the National Association of Broadcasters in Chicago.
Audio courtesy of the NYC Municipal Archives WNYC Collection
WNYC archives id: 69268
Municipal archives id: LT423