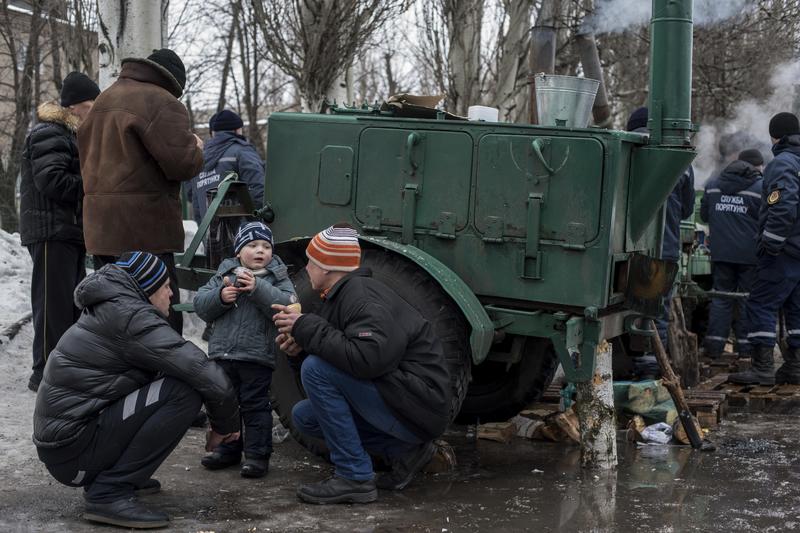 The ongoing conflict in Eastern Ukraine with Russian-backed separatists has re-escalated in recent days with increased shelling, intense fighting and a potential humanitarian crisis forcing some to evacuate. 
President Donald Trump, who has promised better relations with Moscow, has been relatively quiet on the conflict, and last week, the U.S. Treasury department eased sanctions that had been imposed on the Russian Federal Security Service (FSB) which had been accused of meddling in the U.S. election.
Newly appointed U.S. Ambassador to the United Nations Nikki Haley, however, seemed to go against the Administration delivering a forceful response to the renewed conflict in her first appearance before the U.N. Security Council last week. 
"We do want to better our relations with Russia, however the dire situation in Eastern Ukraine is one that demands clear and strong condemnation of Russian actions," she said. 
The United Nations has documented more than 9,500 deaths since the conflict began in April, 2014.  
Christopher Miller, is a Kyiv-based correspondent who has been reporting on the war escalation in Eastern Ukraine for Radio Free Europe/Radio Liberty.