SchoolBook
Wanted: A Few Brave Men Willing to Teach Pre-K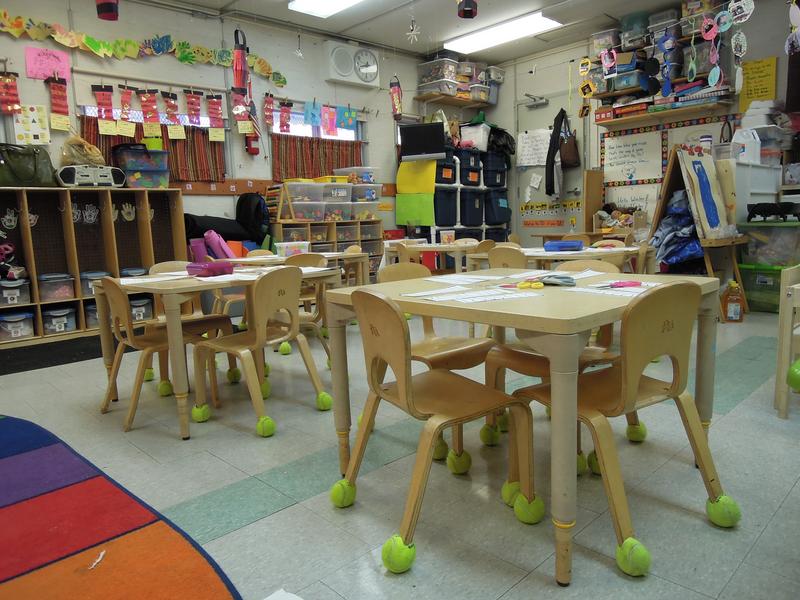 Glenn Peters knew he would be in the minority when he started training to teach pre-kindergarten as part of New York City's big expansion. But he didn't realize just how rare men are in the profession until he attended a resume-building session for aspiring pre-k teachers searching for jobs.
"They couldn't find the bathroom code for the men's bathroom, so I actually had to go to the women's room while someone stood guard outside the bathroom," Peters said. "I knew at that moment that I was a bit of a unicorn." 
Nationwide, men make up just about 2 percent of early education teachers, according to 2012 labor statistics. While numbers aren't yet available for New York City's cohort of about 1,000 new pre-k teachers, education researchers in the city expect the gender breakdown to be similar. There are only four men participating in the 14-month CUNY Early Childhood Teaching Scholars program, which provides free graduate classes and training to about 100 fellows in exchange for a three-year commitment to teaching in New York City.
"We have so very, very, very, very few men," said Sherry Cleary, executive director of the Early Childhood Professional Development Institute at CUNY. "The sad part of it is that young children love to be around men. They love guys, they love their strength. They love that they're fun and they feel safe and trust them."
Men can play an important role in the development of young children. And experts said they're particularly important role models for boys who grow up without a male father figure.
"I think the absence of men in the lives of boys is one that they experience some pain around," said Oscar Barbarin, a psychology professor at Tulane University whose work focuses on the education and upbringing of minority boys.
Male teachers, he said, can help keep vulnerable students engaged and more naturally teach them important lessons about life outside the classroom.
"There's many small things and big things" a male teacher can do to display what it means to be a man, Barbarin said. "How does a man carry himself, and how does he react, and how does he deal with being both gentle and strong at the same time?"
Experts hope New York City's unprecedented pre-k expansion will lead more men to consider teaching small children, a field that faces the double stigma of low pay and being a traditionally female pursuit.
But right now, there are not recruitment efforts targeting men. School officials say they are looking for the the highest-caliber teachers from any background, adding more men will come if public perception of the work shifts. 
"I think we're making some inroads, but we've got a long road to hoe," say Virginia Roach, dean of the Graduate School of Education at Bank Street College, which this month ran training sessions for hundreds of new teachers at locations in Brooklyn and Queens. "There's no parity at this point."