The Takeaway
Want to Cast the First Ballot in the Nation? Consider Moving to This Tiny Town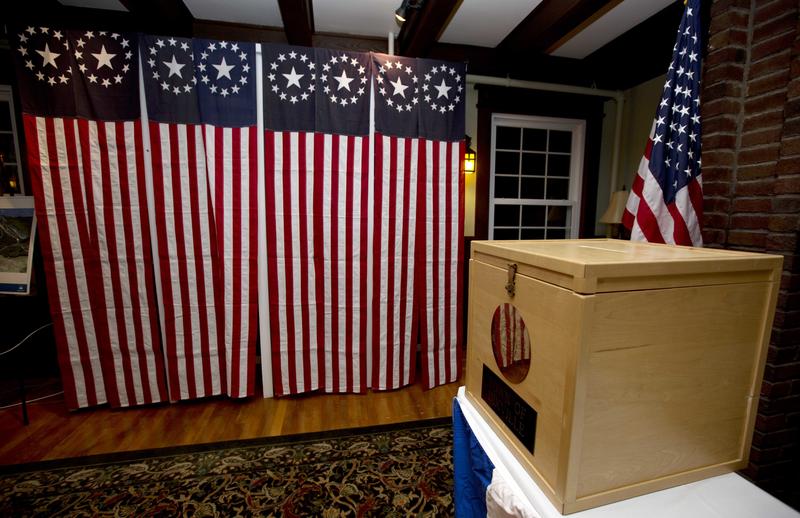 Ever wonder who casts the first votes on Election Day? Many Americans can enter their designated polling locations as early as 6:00 AM, but the residents of several New England towns vote at midnight. The citizens of Dixville Notch, New Hampshire are often dubbed "first-in-the-nation" to vote. Why? This charming township has only eight residents, and they all head to the polls at midnight.
Dixville's small population all but guarantees 100 percent voter turn-out and a quick ballot count. Even though the results of this vote are not always indicative of the winner of the election, politicians are often compelled to court voters here. Both George H.W. Bush, George W. Bush, Ronald Reagan, and most recently, John Kasich, have traveled here to campaign. 
In recent years, things have changed. The town's population has decreased, the number of visiting presidential candidates have dwindled, and the Balsams Resort is up for sale and under renovation. Dixville Notch is situated in the poorest county in New Hampshire. The town's election moderator, Tom Tillotson oversees the midnight vote, and says a shift from grassroots to national exposure campaigning has changed the way elections are run, and how much exposure the community sees.
Tillotson spoke with us today about Dixville Notch's midnight results.