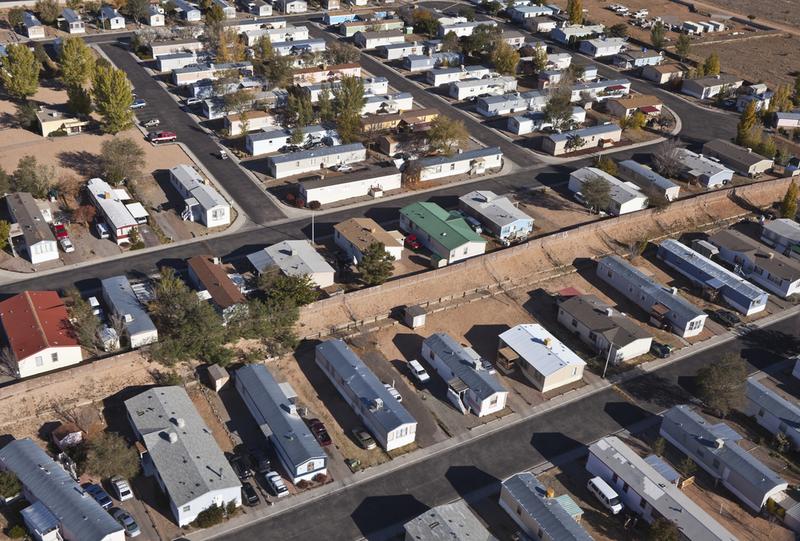 From Wall Street to the trailer park—that's the real trajectory traveled by brothers-in-law Dan Weissman and Dave Shlachter, who are both principals and co-founders of Jaffa Parks,  a company that owns trailer parks in Indianapolis and across Texas.
Weissman and Shlachter were recently profiled in Bloomberg Markets Magazine—there they explain that while the trailer park business might seem like an unlikely growth industry, the economics of mobile homes are particularly alluring to folks who've made their living in the markets.
There were fewer units of public housing in the United States in 2012 than there were in 1995, according to the Center on Budget and Policy Priorities, even as the number of "worse case" households—families particularly in need of assistance—has risen.
For around 12 million Americans, a trailer park home is simply the best bet financially. That's why former Wall Street investment bankers like Weissman and Shlachter are getting into the business.