Wall Street Turns Off the Spigot for Anti-Gay New Jersey Congressman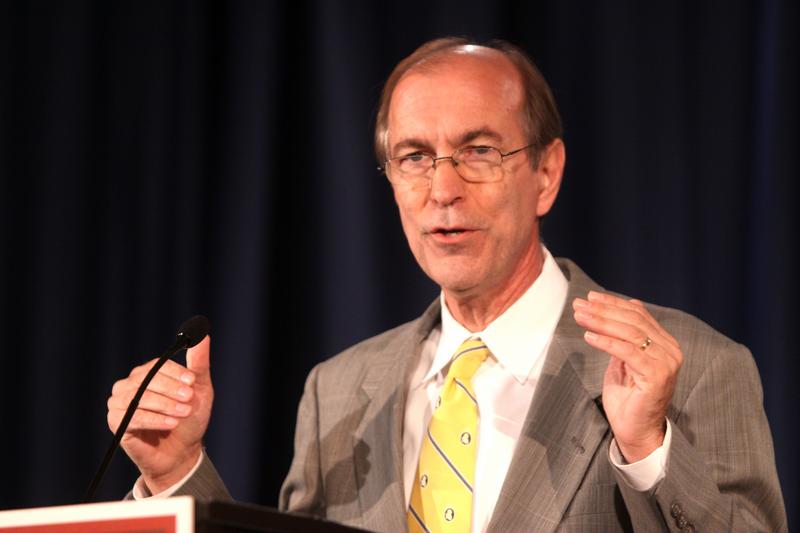 US Rep. Scott Garrett (R-NJ) has been a longtime beneficiary of Wall Street's funding heft, thanks in large part to his chairmanship of the Financial Services Commitee, a body which holds significant regulatory sway over the banking and finance industry. That chairmanship, along with his his largely anti-regulatory views, has meant wooing by the financial sector.
But that relationship may now be complicated by Garrett's views on gay rights issues.
His thoughts on gay rights shouldn't have come as a surprise to the industry. He voted in favor of a Constitutional amendment defining marriage as between a man and a woman, and he's got a 0 percent ranking from the LGBT advocacy group the Human Rights Campaign.
Yet Garrett appears to have crossed a line last summer, when he withheld dues from the National Republican Congressional Committee to the party's campaign arm over the group's support for gay candidates. This is in stark contrast to Wall Streets's leadership in the area of gay rights. Big banks like Goldman Sachs and J.P. Morgan Chase have already withheld funds from Garrett, and other banks appear set to follow.
Previously, Garrett has cruised to reelection, often by double-digit margins, confounding Democrats who have charged that the Tea Party Republican is out of step with his moderate district. But Bloomberg Businessweek reporter Josh Green, who wrote about Garrett's strained relationship with Wall St, tells  WNYC's Jami Floyd in this interview that his run of electoral victories might be coming to an end.
"It's extremely expensive [in the New York media market] to run political ads," Green said. "His Democratic opponents who'd like to let the world know how conservative he is...just don't have the money to buy the TV time."
Former Bill Clinton speechwriter and Microsoft executive Josh Gottheimer will be running against Rep. Garrett in November's election.