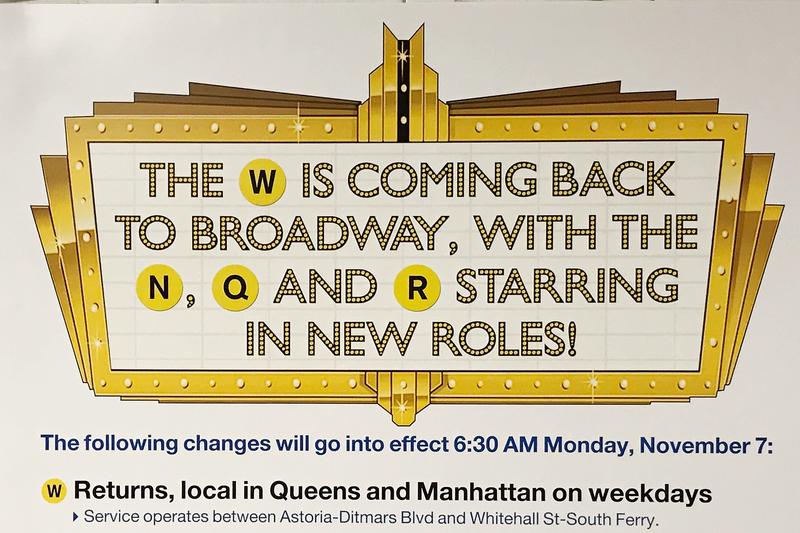 November will see the return of the W train, which fell victim to budget cuts six years ago. On the 7th, it will ride again — from Astoria, Queens to Lower Manhattan.
The W train is replacing the Queens stops of the Q train, which will be re-routed to serve the new Second Avenue subway once that line opens (theoretically) later this year. 
The Second Avenue subway was first conceived of a hundred years ago, and it's been plagued by delays, so its December start date is being met with some skepticism. But posters around the subway system are upbeat, and the signage is making its way back onto platforms.
The W train will make all local stops from Astoria-Ditmars Boulevard to Whitehall Street. It will not run on weekends or late nights.
For now, the Q will terminate at the 57th Street-7 Avenue stop.