Vying for a Busking Spot Underground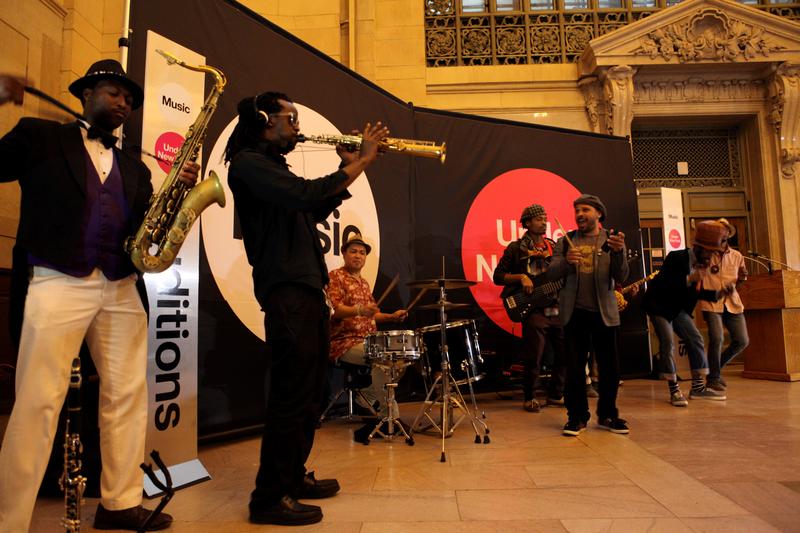 A ragtime xylophone player, a Buddy Holly tribute band and an eight-piece international ska/reggae/roots group are just a few of the 60 performers vying for a coveted spot playing in the MTA's Music Under New York Program.
The band Brown Rice has musicians from Japan, Haiti, South Africa and Nigeria. After an energetic five-minute performance, bass player Prince Amu said his band should win one of the 20 spots for newcomers because the group appeals to the city's diverse population. "This is what New York is. It's a big mesh of the world, we do represent that," Amu said.  "It'd be fun to play on the subway because everyone would see and identify with us, and we're very friendly, too."
Dulcimer player Naomi Frank said she'd welcome a chance to bring her traditional folk music underground. She said the 27-year-old program is a city institution. "It's part of the fabric of New York, along with the garbage truck at 3 in the morning and millions of tourists in Times Square," she said.