The Takeaway
Voters React to Trump Election With #NotMyPresident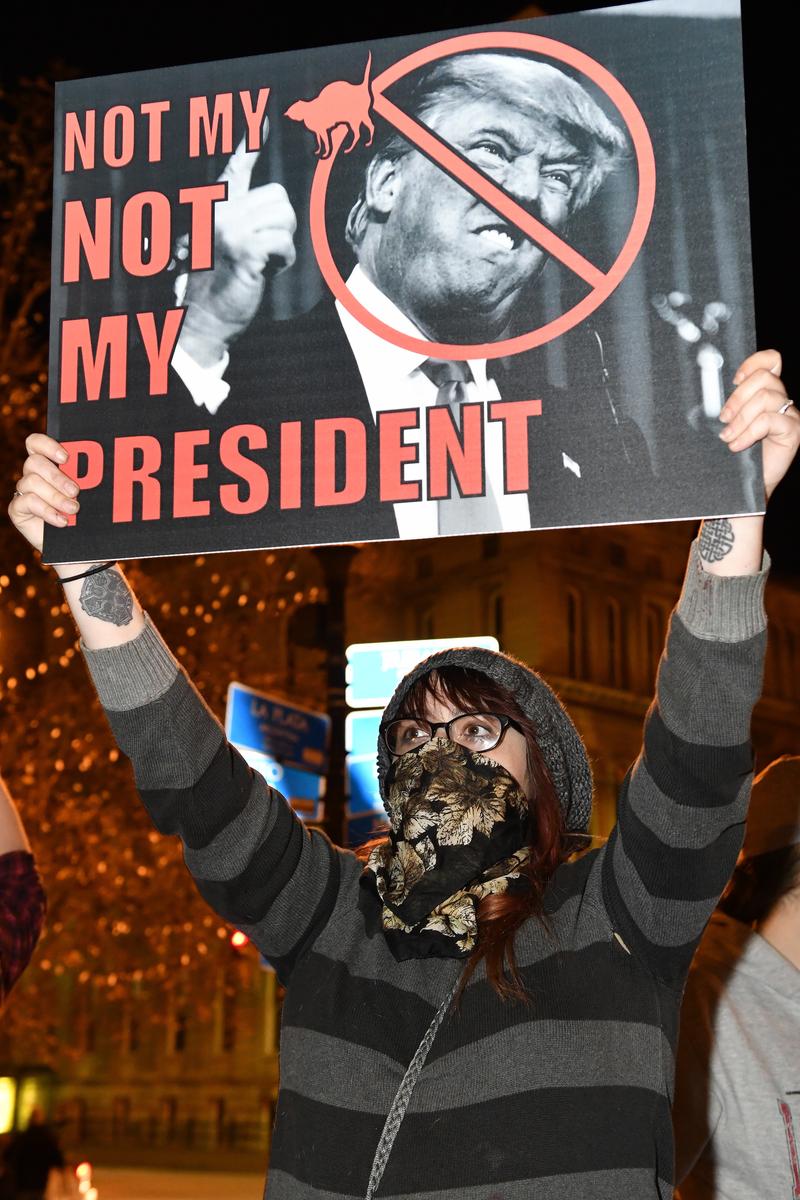 Earlier this week, feminist and social and political activist Gloria Steinem joined The Takeaway to share her thoughts the election of Donald Trump. In response to a question about whether Trump is her president, she responded, "No. No he's not. You know, I'm not going to disobey the law, but I'm not going to pretend he represents me."
That sentiment is shared by many, and has become a trending hashtag on Twitter, #NotMyPresident. It has been echoed by the voices of thousands across the country who marched through the streets in several cities - New York, LA, Chicago, Seattle, Portland and Atlanta - to protest in the form of demonstrations and vigils.
Protesters blocked intersections, burned effigies of the president-elect, and were arrested for disorderly conduct or resisting arrest. Takeaway listeners call in to comment on whether rejecting the country's president is the right response in a democracy.
White supremacy is a cancer that must be cut out before it destroys us all. #NotMyPresident #EndWhiteSupremacy pic.twitter.com/XDV7XFVRQI

— Justin Travis (@JT_Plummer) November 10, 2016
White supremacy is a cancer that must be cut out before it destroys us all. #NotMyPresident #EndWhiteSupremacy pic.twitter.com/XDV7XFVRQI

— Justin Travis (@JT_Plummer) November 10, 2016
Wow! #NotMyPresident protest in NYC right now. pic.twitter.com/RY7ALHQFih

— Maddow Blog (@MaddowBlog) November 10, 2016
Children are our future, right?

Thousands of high school students across the U.S. are marching and chanting in protest of Donald Trump: pic.twitter.com/veYbqD8glI

— Fusion (@Fusion) November 10, 2016
So many voices spoke out today. Your voice does matter #NotMyPresident pic.twitter.com/nfAZHhgqiz

— ash (@AshleyMReyes1) November 10, 2016
Thousands in America say #NotMyPresident pic.twitter.com/5VJY4Rlp1U

— Mashable (@mashable) November 10, 2016