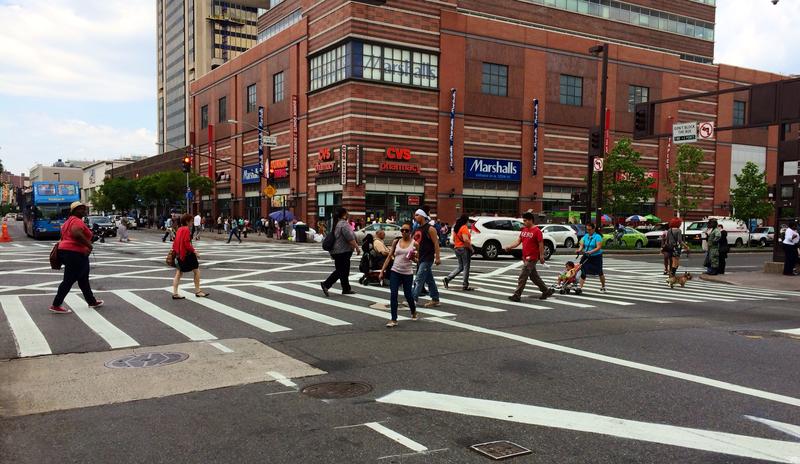 New York's City Council is on track to pass a suite of measures aimed at supporting Mayor Bill de Blasio's goal of eliminating traffic deaths from city streets.
Eleven of the measures up for consideration Thursday are pieces of legislation. One would establish new city slow zones with lower speed limits. Another aims to strengthen penalties for motorists who fail to yield to pedestrians or cyclists. And another would yank the Taxi and Limousine Commission licenses from cab drivers who cause critical injury or death.
That last bill, called "Cooper's Law," is named for nine-year old Cooper Stock, who died on the Upper West Side in January after being struck by a taxi driver who was cited for failing to yield in a crosswalk. New York City Council member Helen Rosenthal, who represents the neighborhood, sponsored the bill. "I think that will go a long way to assure the riders in New York City that the drivers who have spotty records will be taken off the road," she said.
(The city's taxi authority has said it decided not to renew the license of the driver who struck Stock. He was ticketed and received three points on his license.)
Paul Steely White, the executive director of Transportation Alternatives, said in a statement that "the measures under consideration today rightly focus on holding drivers accountable for dangerous decisions."
But while New York City has some legal control over its streets, other reforms require approval from Albany, such as giving the city authority over its own speed and red light camera programs.
All seventeen measures are expected to pass City Council.