High Tech Artists at a Low Tech Venue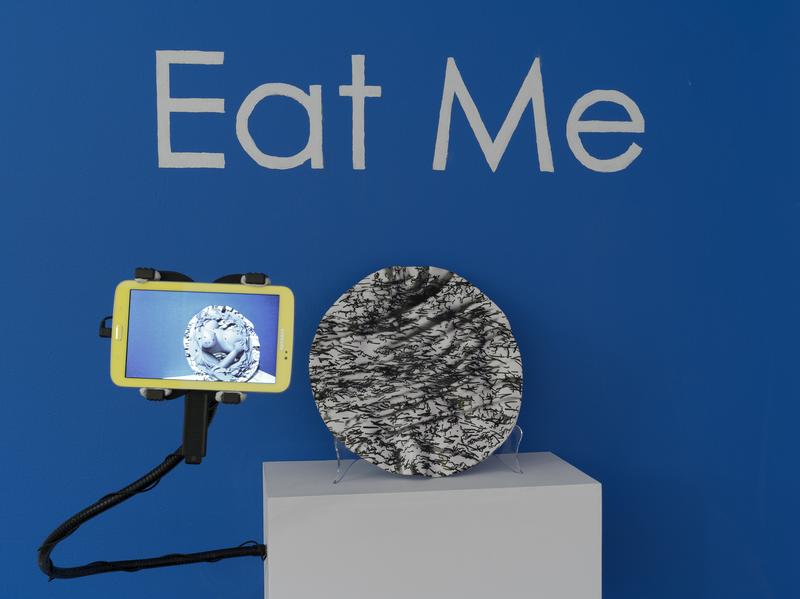 Along Nolan Park on Governors Island, 18 yellow houses used to serve as officers' quarters about 200 years ago. For the next two months, house 15 will become a work-space for a few digital artists.
"Eyebeam Off the Grid" is a project where eight artists who create art using emerging technologies will work at a disconnected and isolated environment.
"It's an environment that allows for experimentation," said Roddy Schrock, director of residencies and programs at Eyebeam Art + Technology Center. "[It] actually inquires into what the meaning of technology is."
Chicago artist Claudia Hart works with what's known as "augmented reality": video displays that are altered by real world environmental changes. At the island, she is sewing quilts that if approached with a particular mobile app reveal animated images, including texts and people. In her quilts, graphical patterns and bright colors are actually computer codes.
"We are all so addicted to our phones and our computers that we can't stop looking at them," said Hart. "Part of what I enjoy about this is the funniness of the idea that you are looking at art though your phone."
During August, Hart will be accompanied by artist Nancy Nowacek, who is interested in ideas of infrastructure and community construction. Nowacek will be working on a bridge that aims to connect Governors Island and Brooklyn through the Buttermilk channel.
Chris Woebken, Sascha Pohflepp and Andreas Nicolas Fischer are the "Island Physics." They are building a virtual 3D replica of house 15 — inside its living room. Once they create the environment, a group of artists will add virtual pieces to fill the space.
"People will come into the house, they'll see the physical structure, but they'll also see other virtual worlds that could have had existed or might exist in the future in that space," said Schrock.
"Eyebeam Off the Grid" is open Fridays through Sundays, noon-5 p.m.. The open house with the projects above runs through Aug. 30. An art exhibition featuring work by   Torkwase Dyson, Ingrid Burrington and Marisa Olson will run Sept. 6-28.