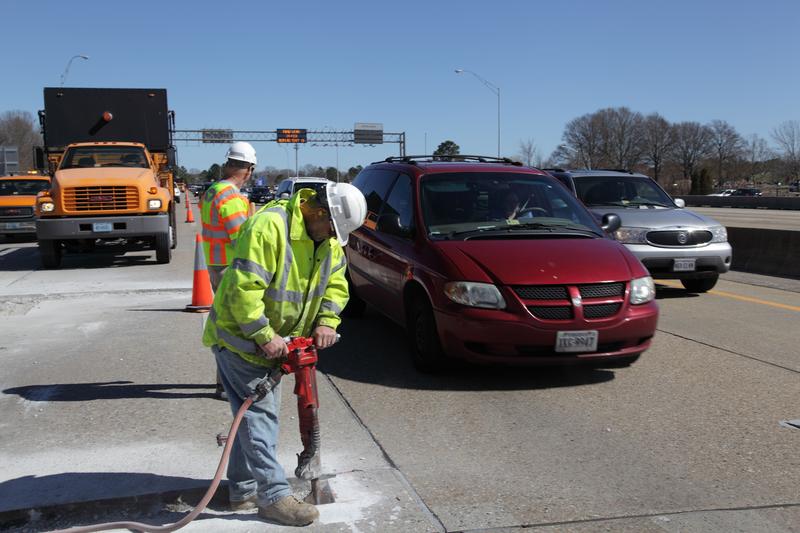 Virginia commuters will get more highway capacity, but unless they are in an HOV-3 carpool they will have to pay a toll to use it.
The state's top transportation planners unveiled plans Thursday designed to ease the commute on one of the region's most congested highways. That includes a 70-mile network of express toll lanes that will offer motorists the option of paying for a reliable commute, carpooling for free, or hopping an express bus to reach their jobs.
It's a vision of high speed, long distance travel by automobile. But that's a future smart growth advocates generally say Northern Virginia must avoid.
I-66 plans unveiled
The Virginia Department of Transportation is proposing widening the notorious I-66 to five lanes in each direction for 25 miles, from the Beltway to Haymarket. Three lanes would remain open to all traffic; the other two would be EZ Pass-only toll lanes where HOV-3 carpoolers ride free.
The toll lanes would also accommodate "rapid bus service" operated by the Virginia Department of Rail and Public Transportation, connecting commuters to new park-and-ride lots and offering an alternative to Metro's packed Orange Line.
As it did with both 495 and 95, Virginia will seek a private sector partner to finance and reconstruct I-66, making it the third corridor in Northern Virginia where motorists' tolls will be deposited into a private highway builder's account, not the state treasury.
"The tolling should be to compensate the risk and the amount of capital put in to support the additional capacity," said Virginia Secretary of Transportation Aubrey Layne at a briefing at VDOT headquarters in Fairfax.
The commonwealth simply does not have the necessary funds – even with federal assistance – to build highways and then toll them to pay for their maintenance or other transportation improvements, Layne said. The private sector will build the roads and collect the tolls as a return on its investment.
The I-66 plan has an estimated cost of $2 to $3 billion. Construction could start in 2017 with the goal of opening the new lanes by 2020.
Toll costs still unknown
The more money Virginia contributes up front, the lower the tolls may be on I-66, Layne said.
On 495, the average toll charged during the most recent quarter was $2.83, according to a report released by Transurban. Most customers paid less than $5.00 per trip. However, when congestion has been at its worst in the corridor, the toll Transurban charged for the entire 14-mile stretch of the 495 Express Lanes has climbed above $10.
Layne said maintaining a "free" option – he mentioned that taxpayers already pay for roads through gas taxes – parallel to express lanes is fair to low-income earners who may not be able to afford daily tolls.
"That is very regressive to lower income people that have to use the roads. We are seeing that at the Midtown Tunnel in Hampton Roads. $1.50 each way for someone making minimum wage is big part of their income."
Transportation policy experts say tolling new highway lanes are just one strategy to move people and goods faster.
"We are still a growing region," said Robert Puentes, a senior fellow with the Brookings Institution's Metropolitan Policy Program. "We have to think about where residents are living, where they are working, and how they are getting around. These are intractable problems that are going to require lots of different solutions."
Rapid buses' untapped potential
Where road building advocates and transit supporters may find a middle ground as Virginia paves more and more highways lanes is at the bus stop.
Express bus service, or a more ambitious bus rapid transit system, could move tens of thousands of commuters at high speeds every rush hour using the same new lanes that charge inefficient single-occupant vehicles a toll.
"One of the major benefits of this project (I-66) is the transit element and the regional express bus network," said highway lobbyist Bob Chase, the president of the Northern Virginia Transportation Alliance. "If we build these managed lanes people will have a fast, flexible alternative to the automobile."
Given that Metrorail expansion takes many years and many billions of dollars (see: the Silver Line), express bus service may present the most cost-effective transit option.
"We have not tapped the potential of bus rapid transit in this country," said Puentes. "There are about 180 of these systems in operation around the world. We are just now starting here in the U.S. It is part of this larger shift away from just adding highway capacity to solve our transportation problems."