Across the Midwest and South, violent tornadoes struck several states this weekend, killing at least 14 people and leaving vast areas of destruction.
On Sunday, the National Weather Service said that parts of Arkansas were at a high risk of trouble, and now the state reportedly has some of the worst damage, with the storm wiping out entire neighborhoods.
Arkansas Governor Mike Beebe confirmed last night that at least 11 people in the state lost their lives—the first reported fatalities of the 2014 tornado season. The Arkansas National Guard has been called in to help out in the state. 
"It's been a truly awful night for many families, neighborhoods and communities, but Arkansans always step up to help each other recover," the governor said on Twitter.
Forecasters had been discussing the possibility of an outbreak of severe weather for days. Kim Severson, Atlanta bureau chief for our partner The New York Times, and Shannon Halligan, a reporter for KSHB on the ground in Baxter Springs, Kansas, weigh in on the destruction and the way forward.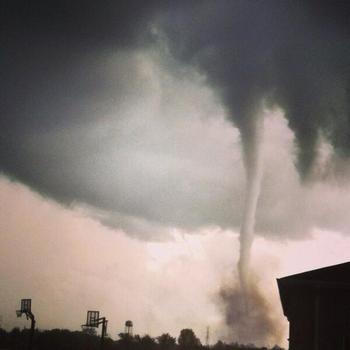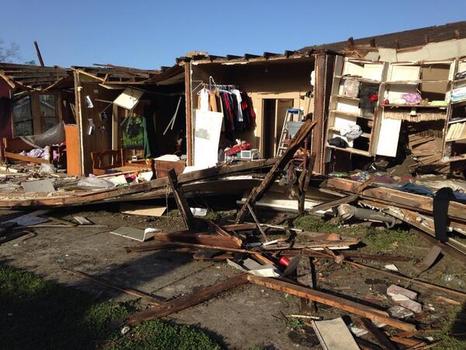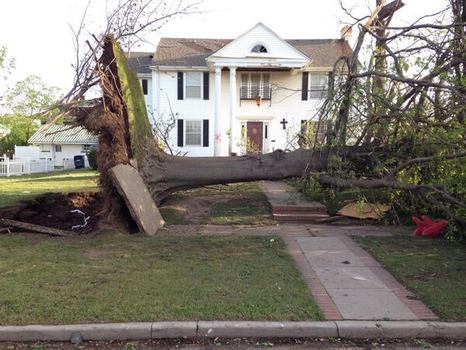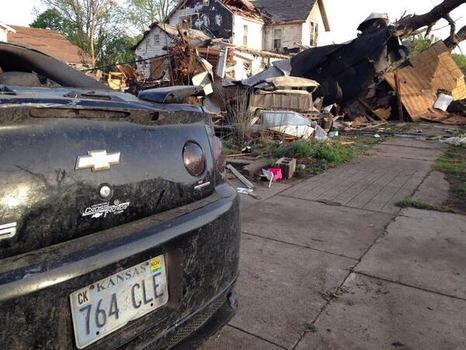 of