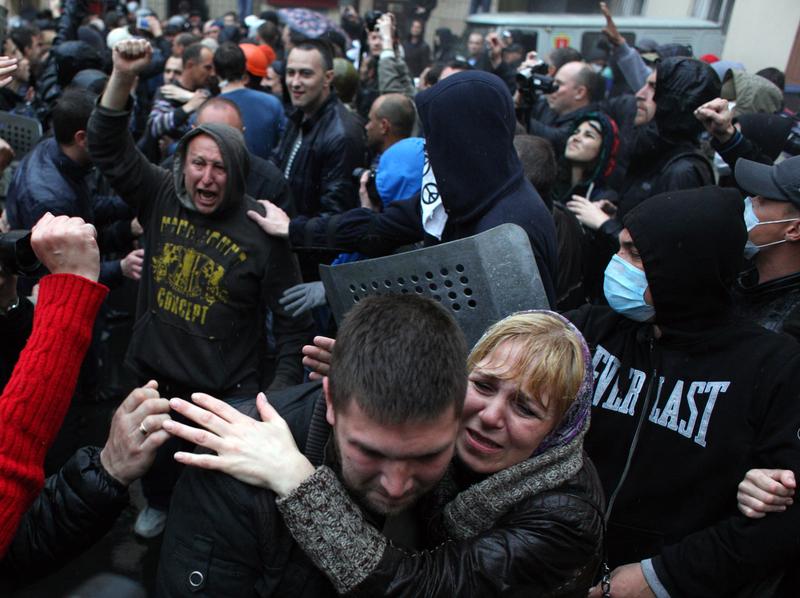 Odessa, Ukraine's third-largest city, sits along the southwestern coast of the country abutting the Black Sea. Though previously removed from the chaos in Eastern Ukraine, Odessa was besieged with violence over the weekend as pro-Ukrainian and pro-Russian demonstrators clashed in the streets, hurling rocks and Molotov cocktails.
About 46 people have died in the bloodshed—most as a result of a fire that broke out in a building downtown.
Nicolai Petro is in Odessa. He's a University of Rhode Island political science professor and is in the region for a year on a Fulbright scholarship. He explains how the environment in Odessa has changed in the past 48 hours, and what the mood was like prior to this new outburst in violence.