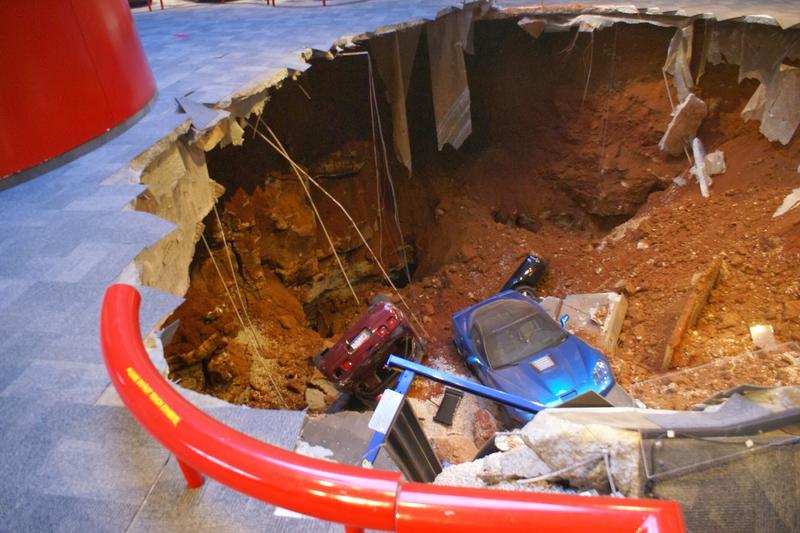 "It is with heavy hearts that we report that eight Corvettes were affected by this incident," reads a statement by the National Corvette Museum.
According to the museum, which is based in Bowling Green, Kentucky, motion detectors went off within the building early Wednesday morning. When officials arrived, they discovered a sinkhole approximately 40 feet across by 25-30 feet deep. 
And inside that sinkhole: eight Corvettes, ranging in age from a 1962 model to two built in 2009. (Watch a video of the sinkhole taken via drone helicopter here.)
Three of the swallowed Corvettes were especially meaningful, said Katie Frassinelli, a spokeswoman for the museum: the one millionth Corvette, which rolled off the line in 1992, the 1.5 millionth, which was built in 2009, and the 1993 ZR-1 Spyder. "All of the plant employees that helped build that car had autographed it," she said.
A geography professor at Western Kentucky University told local paper the Daily News "sinkholes are not unusual for this region, given its massive underground cave system." 
No word yet on how much the cars were worth.