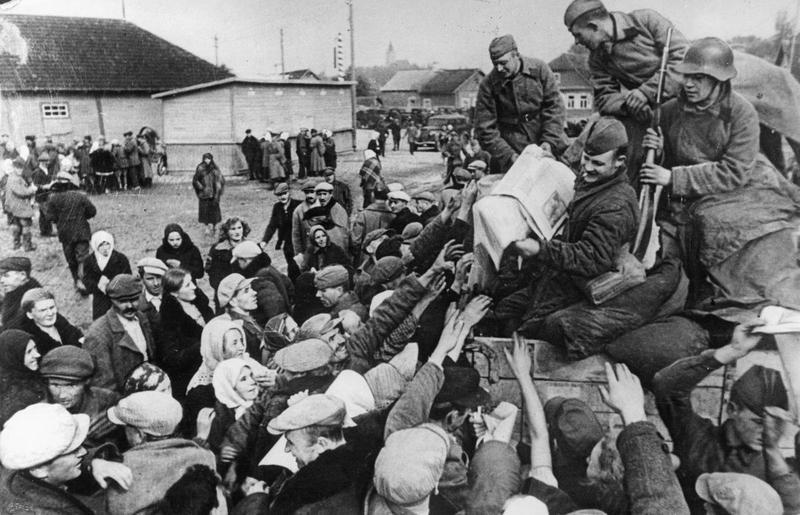 Born in Poland in 1945, Eva Hoffman began her life in a country firmly under Soviet rule.
"The Soviet Union basically controlled the countries of Eastern Europe," she tells The Takeaway's John Hockenberry. The U.S.S.R., she continues, was "the great enemy."
Hidden by their neighbors, Hoffman's Jewish parents managed to survive the Holocaust in an area where few Jews did. After the war, they tried to escape the Soviet Union's domination by moving from the Polish part of the Ukraine, to Poland itself.
But the Soviet influence continued, and Hoffman eventually immigrated with her family to Vancouver. She details much of her life and history in her many books, which include "Lost in Translation: A Life in a New Language" and "Shtetl."
Many Eastern European nations changed hands throughout the twentieth century, and Poland was no exception.
"The great joke of that time," she says, "was that you could stay in one place and change nationality three times in your lifetime in the twentieth century."
With their history in mind, many citizens of the former Soviet Bloc watched Russia's annexation of Crimea with a wary eye. Toward the end of World War II, Hoffman explains "the countries of Eastern Europe had been given to the Soviet Union—or the U.S.S.R. swooped them up—by the Yalta Agreement. And the lives of millions of people were affected for decades to come.
"So the whole notion of simply annexing territory, appropriating territory brings up really terrible associations, very dark associations," she says.
Today she reflects on life under communist rule and the present crisis in Ukraine.