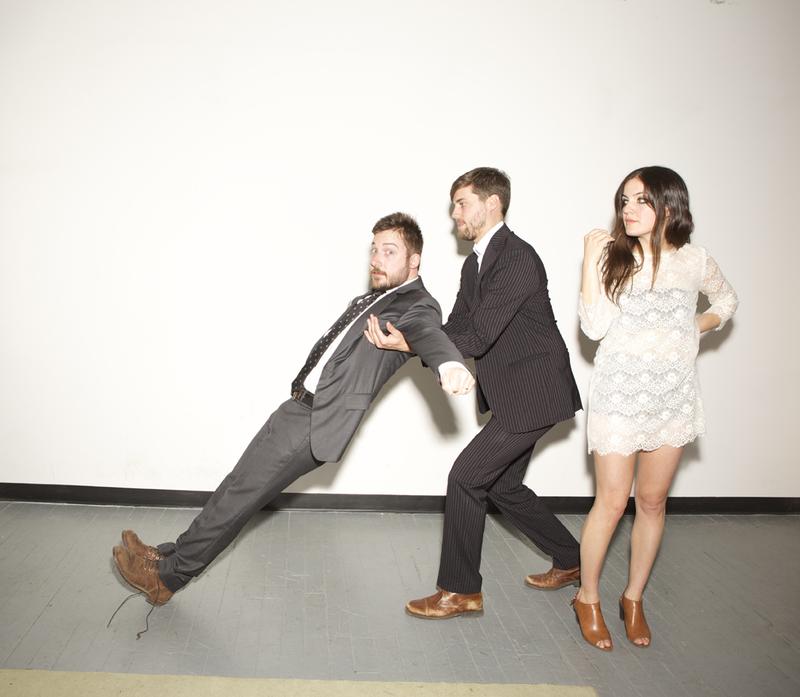 There's something innately wistful about the home movies being projected in Frances Cone's new music video for "Better Man." Even the crudest, shakiest found footage of people captured in specific moments -- a vacation, a road trip, kids playing in a yard -- can evoke a certain sense of reflection at the passage of time, perfectly suited for the heartsick song from the Brooklyn trio's upcoming self-titled EP.
Created by Mikaela Shwer and Michael Beach Nichols, the stark black-and-white video -- with its film projections -- mirrors the themes of vocalist and songwriter Christina Cone. As Cone and picks at the emerging cracks in a fragile relationship, these images passing behind and over the faces the band members (Jeff Malinowski and Andrew Doherty) -- reveal a bittersweet feelings cocktail -- of joy and pain and regret for when things seemed simpler, even when they certainly were not.
"Maybe you could be a better man / maybe we could easily pretend there wasn't another place, the best couldn't be this way," she sings, amid a flutter synths and crisp guitars. It's a stirring line, heightened by the video's nostalgic tone.
Here's what Christina Cone had to say about the song and its video:
"I always wanted the visual representation of 'Better Man' to be pretty overarching -- something that displayed the complexities between two people or a group of people over time. It's interesting for me to think about hidden desires versus outright demands women place upon men whether those men be their fathers, sons, husbands, etc., and how quickly we went from the sort of stifled quietness of the '50s to the raciness of Cosmopolitan headlines or crassness of Bridesmaids and how much cause and effect that's really had on real life relationships between men and women, if that's even measurable. There is so much going on in the eyes of that woman being kissed for the camera and it just makes my brain go wild."
Frances Cone's self-titled EP is out April 29.