Soundcheck
Video Premiere: Bird of Youth's 'Sons & Daughters'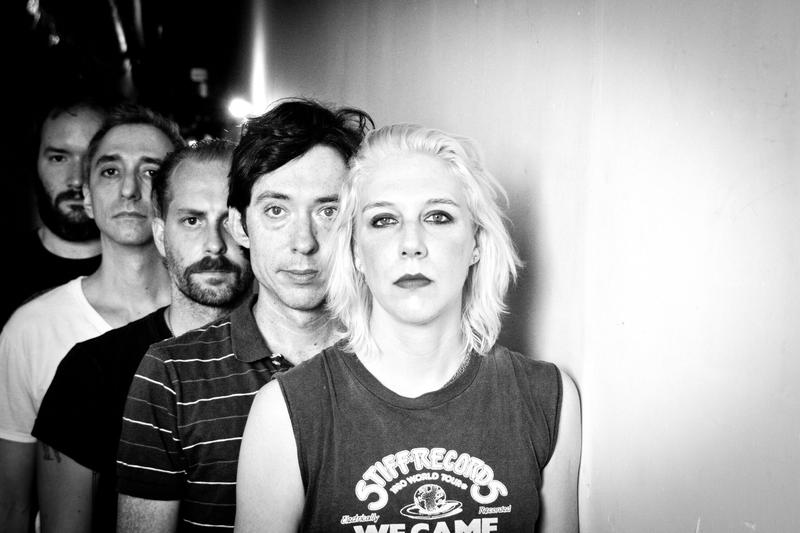 Beth Wawerna was on her way to a true rock-and-roll Cinderella story. 
She spent a decade working as a music writer and critic, hanging out with and befriending some of the smartest indie rock groups of the mid-2000s — Okkervil River, Nada Surf, The Wrens. All the while, she was stashing songs of her own, until she finally took to the stage in 2011 — and to record. Her first show was opening for A.C. Newman of The New Pornographers. The tunes were powerful, and the beginning auspicious.
In an early interview after the debut of 2011's excellent Defender, Wawerna noted the momentum that was on her side, saying, "I have every intention of making another record. I don't plan on stopping."
But plans don't always pan. If this was a Cinderella story, midnight came way sooner than expected. 
During the process of recording Defender's followup, Wawerna's father passed away suddenly. It was an event that precipitated a proper breakdown. All the anxious energy Wawerna spent in the effort to finally "go public" came reflecting back in the form of self-doubt and self-loathing.
But it wasn't totally lost. 
A full five years later, Wawerna's finally brought that energy to bear: a new record with her taut rock outfit Bird of Youth. It's called Get Off — a potent title that denotes primal thrill, violent command, and nauseous revulsion all in equal measure. And lead track "Sons & Daughters" introduces listeners to a character who is too tired and too bruised to care any more. 
This is no Elliot Smith cri de coeur. It's a crackling, tire-peeling farewell to the stuff that doesn't matter. Wawerna asks "Are you feeling beat down now, kid?" in a formulation that seems custom-engineered to get a response of "hell no!" from the listener.
By the time you get to guitarist Clint Newman's classic rock solo, you feel a sense of loose-limbed elation, like you've gotten away with something you really shouldn't have. 
It may have been five years in the making, but "Sons & Daughters" does seem to promise that Get Off is the kiss-off to heartbreak — and winter! — you've been looking for. 
The new album from Bird of Youth is out May 20 on Kiam Records. The record release show is May 17 at Union Pool.