Laurie Anderson Tells Us Her Favorite Lou Reed Song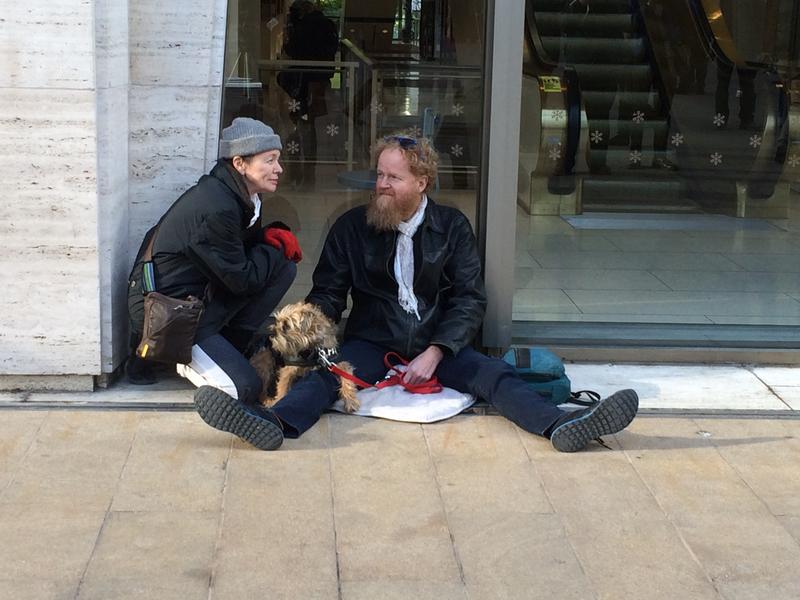 Fans of Lou Reed gathered at Lincoln Center this afternoon for a public memorial to honoring the influential New York singer and songwriter who died last month at the age of 71. The event was intentionally simple: Reed's family and friends played a mix of their favorite Lou Reed songs--a medley of Velvet Underground classics ("Sunday Morning," "I'll Be Your Mirror" and "Venus in Furs") live tracks, and Reed's later solo work.
At the center of attention was experimental performance artist and musician Laurie Anderson, Reed's wife and partner for over 20 years, who happily watched on and greeted old friends. She spoke to WNYC about why Lincoln Center has a special feeling for the occasion:
"I think it was a couple years ago when we did the event called Occupy Lincoln Center," said Anderson. "So it feels like the right place to have a dance party."
VIDEO: Hear more from Laurie Anderson, including what her favorite Lou Reed song is: