The Takeaway
For Victims of Sexual Abuse, Pope's Visit Recalls Childhood Trauma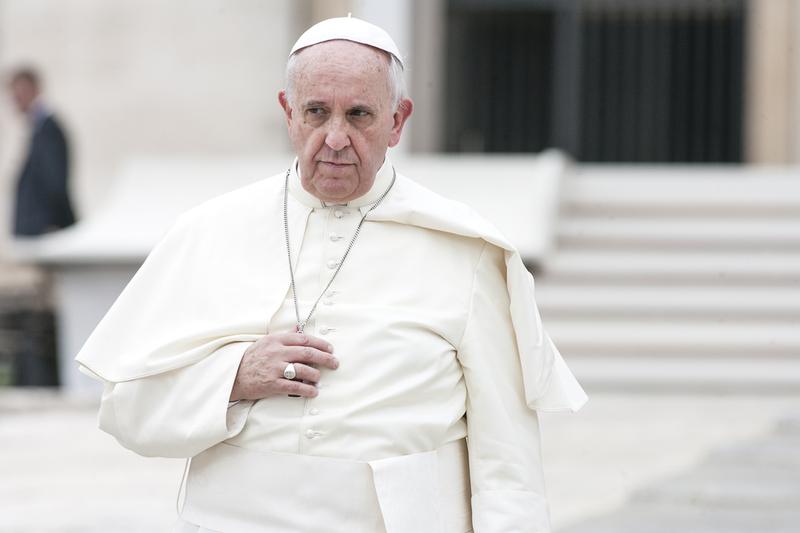 Click on the audio player above to hear this interview.
Tens of thousands will try to catch a glimpse of Pope Francis in Washington, D.C. today, as he parades through the nation's capitol.
But for some Catholics, the pope's visit is just a symbol of unfinished business in the church.
According to one estimate, as many as 100,000 American children have been victims of sexual abuse at the hands of Catholic clergy. Pope Francis has gone farther than his predecessors in addressing the problem: He's created a Vatican tribunal to try bishops accused of covering up abuse, and called a 17-member commission on abuse.
Still, plenty of victims want to see the Church go further in addressing the problem, victims like Representative Mark Rozzi, a Pennsylvania state legislator.
Rep. Rozzi grew up in Temple, Pennsylvania in a deeply Catholic community. His entire extended family went to the same parochial school, where Rozzi was abused by a priest at the age of 13.
Rep. Rozzi tells The Takeaway that, for him, the pope's visit brings only traumatic memories.
Takeaways from this segment:
More than 200,000 people are expected to attend the Pope's parade through Washington
Between 2004 and 2014, more than 3,400 credible cases of abuse had been referred to the Vatican
Under Popes Benedict XVI and John Paul II, the Vatican defrocked 850 priests for abuse and penalized 2,500 more.