Victim of Harlem Blast Given Officer's Funeral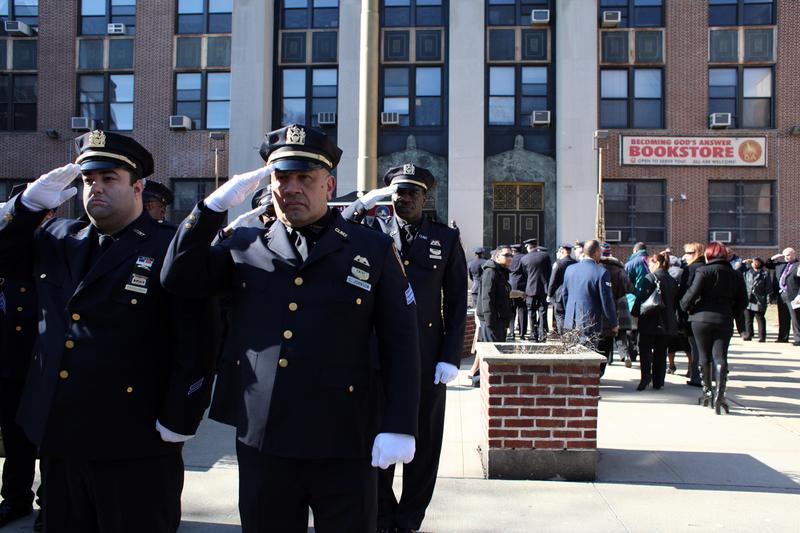 Bagpipes played for Griselde Camacho, one of the eight victims of the East Harlem gas explosion, as her glossy white coffin was carried into Bethel Gospel Assembly Friday morning.  Camacho, 45, was a Hunter College Public Safety Sargent and the church, blocks from her home, was where she volunteered..
Camacho's cousin Carrie Ortiz, 42, said when her father died, Camacho was there for the family. "She was a great, great support for us, for me, my sisters. She was beautiful," Ortiz said.
Camacho arrived in New York City from Puerto Rico in 2005 and became a public safety officer in 2008. She was named Peace Officer of the Year in 2010.
Lorna Thorpe, a professor at Hunter College who attended the funeral, said everyone knew Camacho at Hunter. "You couldn't not know her, because she was there to make life happier and more efficient, and she could just do that in her own special way," Thorpe said. "Teasing, loving, there to serve."
Comacho's coffin was returned to the hearse after the funeral and is headed to Puerto Rico for a wake before she's buried in New York.
She's survived by her father, her mother, who was in injured in the blast, and her 15-year-old son.