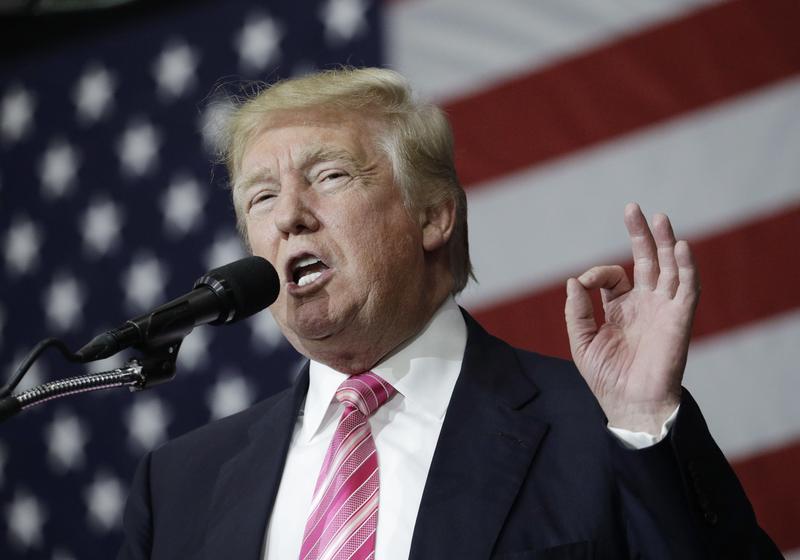 The New York Times reported over the weekend that Donald Trump claimed a $916 million loss on his 1995 tax returns which may have allowed Trump to avoid paying any income tax for nearly two decades.
Trump has yet to comment on the documents, but his campaign has released a statement that paints him as a "highly-skilled businessman" who doesn't have to pay any more tax than legally required.
"Mr. Trump knows the tax code far better than anyone who has ever run for President and he is the only one that knows how to fix it," the statement said.
Despite what the statement says, Jamil Smith, senior national correspondent for MTV news, says this is a bad look for the candidate. 
"Being a 'smart businessman' is not necessarily the same as looking patriotic," said Smith. "Especially for the Republican party, who has co-opted this notion of patriotism, I think it's important for the candidates to reflect that same sense of patriotism."
Hear @JamilSmith @MTVNews break down Trump tax revelations with @JuanMaBenitez. pic.twitter.com/YYRJbIMbsw

— Brian Lehrer Show (@BrianLehrer) October 3, 2016
The tax revelation comes just days after Trump publicly attacked Hillary Clinton for her husband's infidelity in an interview for The Times.
"Hillary Clinton was married to the single greatest abuser of women in the history of politics," Trump said about Mr. Clinton. "Hillary was an enabler, and she attacked the women who Bill Clinton mistreated afterward. I think it's a serious problem for them, and it's something that I'm considering talking about more in the near future."
Hear a break down of what the taxes and the personal attacks mean for voters, and listeners weigh in.