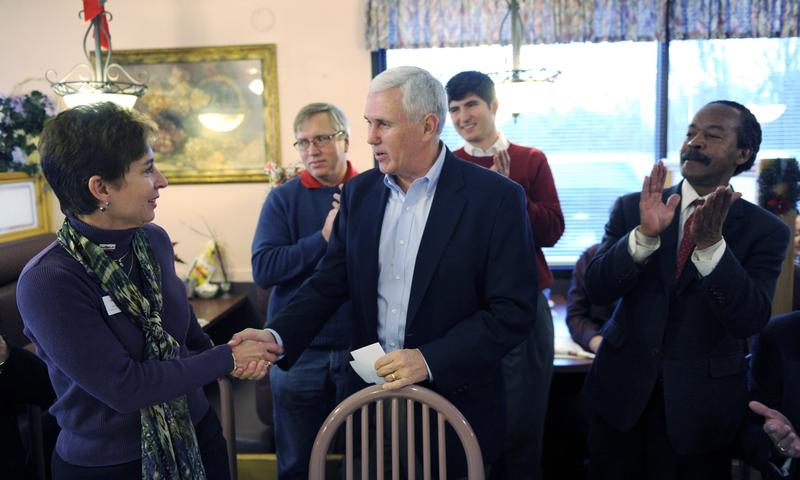 Throughout his political career, Vice President Mike Pence has made a name for himself as a dedicated supporter of conservative social issues. As governor of Indiana, Pence signed a 2015 bill into law that many believed allowed for discrimination against gay couples, leading to national calls for a boycott of the state. Last year, a controversial law was enacted under Pence that would have made Indiana the first state to ban abortions on the basis of a fetus's gender or potential disabilities. The law was later suspended by a federal judge, but the tens of thousands of donations flooding in to Planned Parenthood since the election make it clear that Mike Pence is the face of conservative social values in the Trump administration.
Today, the vice president will cement that reputation when he becomes the highest ranking official to ever speak in person at the March for Life in Washington D.C. Started in 1974 after the passage of Roe v. Wade, the march has energized pro-life activists for decades.
But while socially conservative Americans have complete faith in Pence, President Donald Trump has taken stances in the past that lead some to doubt his commitment to the Republican Party's social agenda. In 1999, while mulling a run for president, Donald Trump came out as pro-choice despite his personal opposition to abortion. During his 2016 presidential campaign, President Trump repeatedly clarified that he is now definitively pro-life.
When Maureen Groppe, a reporter for The Indianapolis Star's Washington bureau, interviewed Vice President Pence this month, he told her it is Donald Trump who will serve as the champion of pro-life activists for the next four years. Today, The Takeaway speaks with Groppe about Mike Pence's social agenda during his time in Indiana politics, and the influence he can be expected to have within the Trump administration.