REVIEW: Magic Show 'Verso' Moves Beyond Slight-of-Hand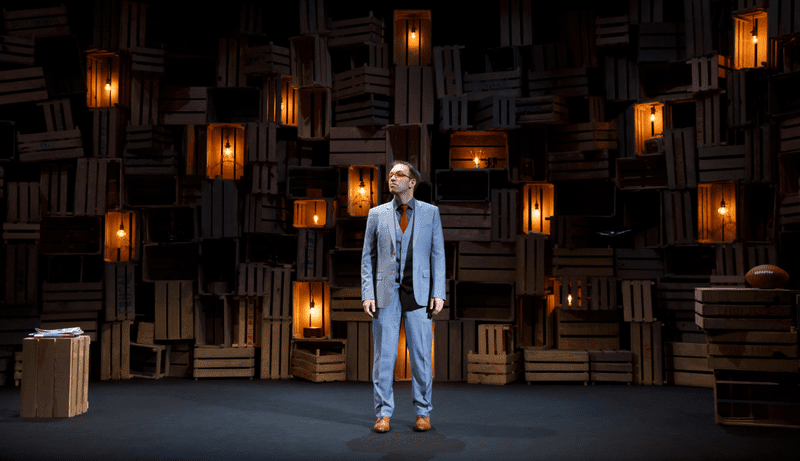 Some magicians go for the big, flash-bang illusions: lovely assistants cut into pieces, disappearing tigers, a slow float across the Grand Canyon. Others astonish through close-up card magic, which highlights dexterity and misdirection.
In his new show "Verso," Portugese magician Helder Guimarães does something else.
He does mostly do card tricks sprinkled with some (truly surprising) mentalism where he tells audience members what cards their thinking of after asking them a few unrelated questions. But he wraps his magic in an idea: What reality is depends on our perception of the facts. And how we perceive those facts can alter how happy we are and what we believe about ourselves.
Guimarães illustrates this using stories from his own childhood. He shows us a photo of a baby holding a hand of playing cards. That's the first picture ever taken of him, Guimarães tells us — and it reassured him that being a magician was his destined path. But years later he realized that this actually wasn't his first picture. He just conveniently forgot the existence of an earlier photo — where there were no playing cards. But his path had already been set.
This investigation into the stories we tell ourselves and how we can change them makes "Verso" more like a strangely lovely work of theater than an ordinary magic show. It focuses not simply on amazing and entertaining us, but on opening our minds to ideas we might find hard to believe. He seals the deal with a final, startling trick — that makes us believe that perhaps he's right, and the impossible is possible after all.
Written and performed by Helder Guimarães, directed by Rodrigo Santos
New World Stages, 340 W. 50th St.