The Takeaway
Venezuelan Military Operates Food Trafficking Amid Hunger Crisis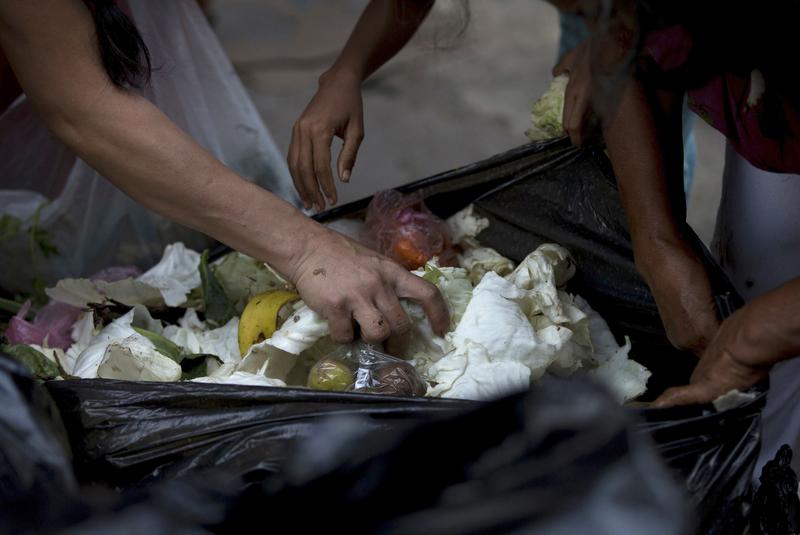 In Venezuela, a failed economy and political upheaval are just part of the story behind a lack of available food. A recent investigation by the Associated Press shows that the Venezuelan military is making money off people's starvation.
The country is nearly entirely dependent on imports for its food supply. And in an effort to address crippling shortages. President Nicolás Maduro put the armed forces in control of the food system in July. But according to the AP investigation, the military has since been profiting off this control, setting the prices for food and taking kickbacks at every step of the way from contracts, to shipments and transportation, to what Venezuelans pay at the market.
Joining us today to discuss Venezuela's hunger crisis and the military's role in it is Hannah Dreier. She is a correspondent located in Venezuela for the Associated Press and is one of the people who conducted this investigation.