The Takeaway
Protesters Take to The Streets as Venezuela's Crisis Continues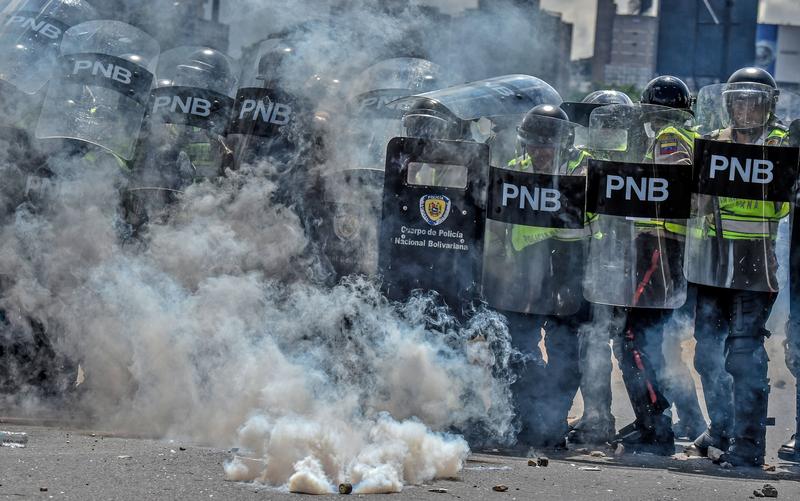 Click on the 'Listen' button above to hear this interview.
Venezuelan President Nicolás Maduro faced angry demonstrators Friday after a routine political event. The protesters banged on empty pots and yelled they were hungry. Maduro is being blamed for an economic crisis that has resulted in dire food shortages, rising crime, and a lack of basic services and medical care. 
The latest incident came within 48 hours of a massive protest where hundreds of thousands marched through the Venezuelan capitol of Caracas in opposition to the president and demanding a recall election. Opposition leaders say they will hold more rallies over the next two weeks.  
If a recall vote is held this year, there will be an early presidential election. If the vote it pushed to next year and Maduro loses, the country's vice president will serve the remaining three years of his term.  
Are we seeing a slow motion coup? Phil Gunson, a senior analyst for the Crisis Group in Caracas, Venezuela, weighs in. Click on the 'Listen' button above to hear our full conversation.