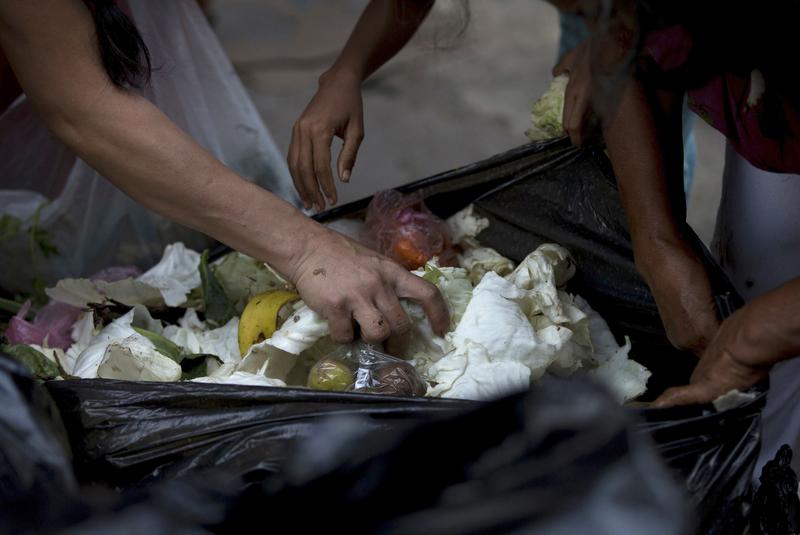 Click on the 'Listen' button above to hear this interview.
Amidst a shortage of food and electricity, Venezuelan President Nicolás Maduro has closed the border with Colombia in an effort to stop smugglers and gangs from taking 100-bolivar bank notes out of the country. The government says it has intercepted 64 million bolivars, about 6 million U.S. dollars, from people trying to sneak back into the country.
Gangs have been buying the 100-bolivar note for two cents on the black market and exchanging it for dollars or Columbian pesos. Now the government has taken the bill out of circulation and Venezuelans have until December 22nd to exchange the bills for smaller denominations.
Hannah Dreier, Venezuela correspondent for The Associated Press, explains how this is impacting the nation's economy and humanitarian crisis.