Soundcheck
Vanished Venues: Area Was A Club Like No Other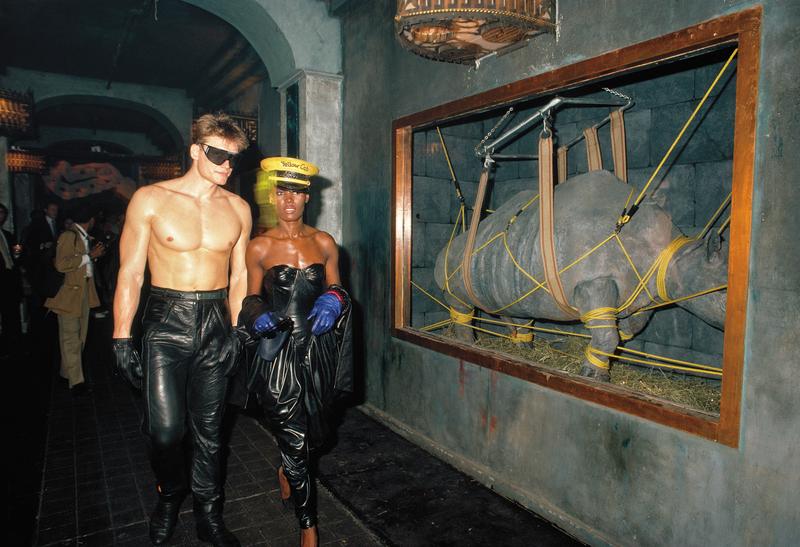 In 1983, a club unlike any other opened in New York. Area, on Hudson Street in TriBeCa, was a fusion of art and performance and night life that reinvented itself with a new theme every six weeks. Less than four years later, it was gone. But in its brief heyday, it was the place to be – not just for downtown artists and club kids, but for celebrities and power players from Andy Warhol and Madonna to Norman Mailer and Ed Koch.
For Soundcheck's occasional series Vanished Venues, host John Schaefer looks back at Area 30 years later, with club co-founder Eric Goode. He and his sister Jennifer Goode have put together a new book of photographs and memories from those days, Area 1983-1987. We're also joined by Area DJ Johnny Dynell, to listen back to some of the songs that got people dancing at the club.
Below, see some photos of Area from Eric & Jennifer Goode's Area 1983-1987 (All photos courtesy Abrams Books):
Eric Goode with Madonna, who lived just a few blocks from Area.
Andy Warhol & Jean-Michel Basquiat
Crowd outside Area spilling onto Hudson Street.
The dance floor bar was turned into a gas station for the "American Highway" theme.
Ludovik (body painted by Keith Haring), Haring, and John Sex