Vandalism at a Jewish Cemetery? NYPD and Political Leaders Disagree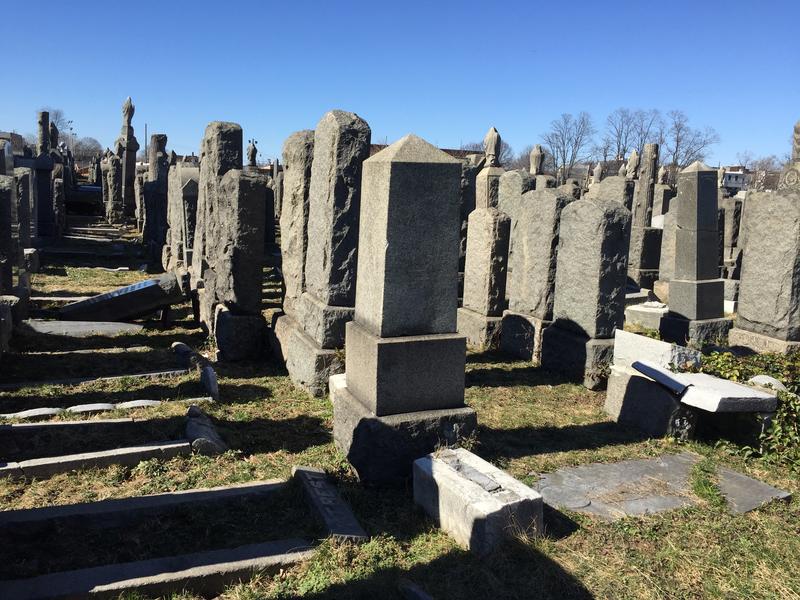 The NYPD said on Sunday afternoon that 42 tombstones found toppled in historic Washington Cemetery in Brooklyn were not an act of vandalism, but rather, the result of neglect or soil erosion. The burial ground in the Mapleton neighborhood dates back to 1850 and is the final resting place for thousands of Jews.
The fallen stones were discovered over the weekend and prompted several Jewish political leaders to visit the cemetery on Sunday morning, including New York State Assembly Member Dov Hikind. He disputed initial speculation that recent windy weather toppled the tombstones.
"So strong winds hit this section and left the other ones alone? I find that hard to believe. Something is definitely not kosher," Hikind said in a statement after the NYPD made its determination. 
City Councilman Rory Lancman shared Hikind's skepticism in a tweet.
Doesn't make sense, on info I'm given -- these tombstones, near breached fence, only ones knocked over. That's some pretty targeted wind. https://t.co/ffiQEWU0VJ

— (((Rory Lancman))) (@RoryLancman) March 5, 2017
Lancman and Hikind pointed to a barbed wire fence not far from the fallen stones that had been cut. They said it could have been an entry point for vandals to do damage in a concentrated section of the vast cemetery.
Washington Cemetery's office was inundated with calls on Sunday, some from as far away as Israel — where Gov. Cuomo happened to be traveling — to ask about the fallen stones.
"It absolutely was not vandalism," said Marissa Tarantino, the cemetery's general manager. "We're a very old cemetery and the headstones that are not stable or maybe have fallen already, we lay them across the grave so the grave can continue to be memorialized."
Some anxious visitors to the cemetery dropped into the office asking if they could help turn the stones upright. Others just wanted to confirm if it was another case of antisemitism, following a recent rash of incidents at Jewish cemeteries and institutions around the nation.
"We were very afraid and very scared it's happened again," said Alexander Sirotin. He said he visits Washington Cemetery every Sunday to leave flowers at his mother's grave.
"Thank god we got an explanation, we are satisfied, we can enjoy our life."