Using Meditation, Plane Crash Survivors Make Speedy Recovery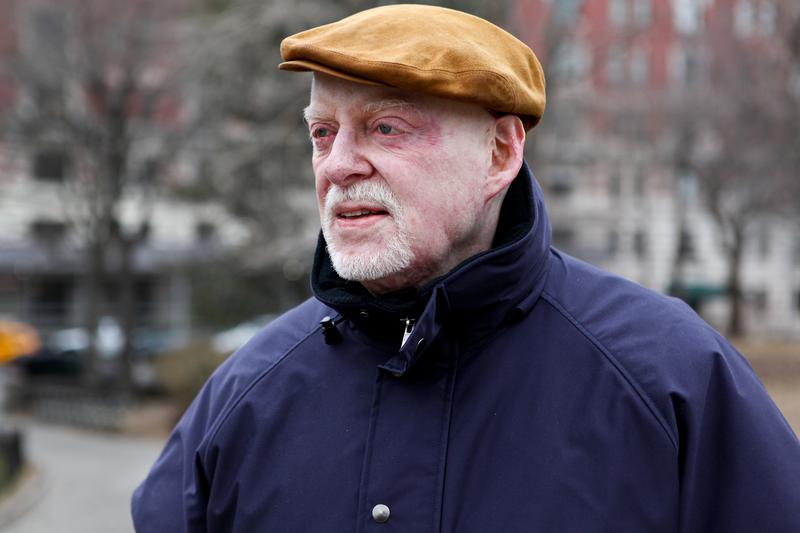 When the plane Alan Lokos was aboard crashed in a rice paddy in northern Myanmar, he didn't panic. When smoke filled the cabin, and he threw his wife through the burning doors of the plane, he didn't panic. And nearly a year later, after 30 percent of his body was burned, Loko's doctors are amazed by his speedy recovery. Lokos, who practices Buddhist meditation, says this is what helped him get through a year of pain and fear.
Lokos, 73, is reinventing himself for the third time in his life. For 28 years he was a Broadway actor who traveled around the country performing Gilbert and Sullivan, "at some point I've been in every state in the country," he said in an interview last January. Later in life he found himself drawn to meditation. After 9/11, he founded the Community Meditation Center with his wife Susanna Weiss.
A world traveler with a passion for nature photography, the two were vacationing in Myanmar in 2012. On Christmas morning, Lokos and Weiss boarded a plane to Inlay Lake, a popular tourist destination in the north.
A few miles before arriving at their destination, the plane landed in a rice field and skidded for almost 500 feet. The landing gear never came down. "When the plane touched the ground Susanna immediately said it crashed. And I thought, but I didn't say 'You're over reacting,'" Lokos recalled. "It didn't feel like more than a bad landing at first."
Heavy black fuel smoke rolled through the cabin. Amid the chaos, Lokos remembers shouting for everyone to calm down. He found the emergency exit to his left and headed towards it. It was quickly engulfed in flames. But it was his only way out.
Even as he talks about the chaos of that day, Lokos remains calm. Sitting in his living room, he's surrounded by his passions: there's a grand piano, several Native American flutes and Buddhist sculptures. Lokos wears pressure gloves to help prevent scaring. The skin on his scalp and the left side of his face are pink and smooth.
Lokos said at the emergency exit he told Weiss that he was going to push her out the open exit of the burning plane. "My intention was to follow right after her," he said. "Apparently, my left foot caught on something and I couldn't move, as I was at the door. That was all in flames. I was now stuck, unable to move in the flame."
He finally called out, screaming for help, something he's never done before. The next thing he remembered was being on the ground outside of the plane. And the leather on the top of his shoe was missing.
A crowd of local villagers had gathered around the plane. Lokos remembers faces of astonishment as he stood up. "I saw these sheets of skin hanging from my legs, most of my clothing was burnt and gone," he said. Sitting on a couch in the couple's Upper West side apartment, Weiss, 63, a former ballet dancer with a thin graceful frame, remained serene as she recalled what happened next. "Alan was clearly dying. He was in terrible shape," she said. "I was in a lot of pain, but I was lucid. It didn't seem we weren't going to get out of there."
They made it to the top of a nearby hill, to a stone temple, away from the plane. There were 71 people aboard the plane, 11 were injured, and two died, including Lokos' guide, a Burmese woman in her 30s, Nwe Lin. She was in the seat right behind him. Weiss recalled Lokos slipping in and out of consciousness. Within hours they ended up in a local hospital. "There were no sheets, towels, food, water. Wooden benches, that's about it, with a sink hanging from the wall," she said. "Just terrible."
While surviving a plane crash is remarkable, it's not what they dwell on. Weiss and Lokos said what saved and sustained them through months of surgery and persistent pain, is their training. "There were several teachings within the meditation practice that helped me a lot," Weiss said. "Being very mindful and aware—that's how we got out of the burning plane. There were so many questions, would we survive, where would we be, would Alan live?"
Doctors told her it was still possible that she'd be paralyzed. "I don't think I've ever been more in the present moment. In my life than I was at that time," she said.
More than 30 percent of Lokos' body was burned. Burns so deep, they reached the tendons and bones. He was flown from Myanmar to Bangkok, where he spent several days, before being airlifted to the burn unit in Singapore, where he received several surgeries. After the New Year, Lokos had enough strength to be airlifted back to the U.S.
Back in New York he was supposed to spend six months in the Intensive Care Unit. He was out after two months. In addition to meditation, he spent several hours each day doing Tai Chi. 
Standing in his book-lined office wearing a loose black shirt and pants, Lokos stiffly executes the graceful moves his teacher, Dr. Lawrence Galante, demonstrates. A teacher in his own right, Lokos says he's drawing on lessons that he's taught for years. "Every time I practice generosity, it gives me a lift," he said, smiling. "And the more things that happen that give me a lift, the less time I spend dealing with sadness. I never went through 'Why did this happen to me?' I think that's related to practice. It's an unanswerable question. It's irrelevant."
More than a year after the crash Lokos is working on a book about his experiences and he's teaching again. He said classes at the Community Meditation Center are more crowded than ever. 
Despite breaking several vertebrae and being confined to a back brace for six months, Weiss moves freely now, but she still suffers anxiety and physical pain. And she occasionally allows herself to reflect on what it means to survive a plane crash. "On a given day I can be joyful, I can be overwhelmed with gratitude," she said. "I've been coming back to life. I mean I was back here and I'm alive, but I wasn't really all the way, and that's a process. Acceptance. That's a big thing that comes with meditation. When you're willing to open and accept all of it including 'I'm disappointed in myself that I didn't heal, I'm confused,' and as soon as you make yourself a container big enough to take it all in then, you can go forward in your life in a different way."
For Lokos, simple actions are still difficult. He's seeing a physical therapist a few times a week. While he's learning to use his hands again, walking is also a challenge.
Strolling through Central Park is fraught with pain and rewards. Small steps measure his progress. Pushing open a door by himself. Using a fork and knife. Practicing gratitude. Lokos is aware and appreciative of just how far he's come. "I am where I am now," he said. "The only thing that comes up are thoughts, feelings, sensations. That's all there is."