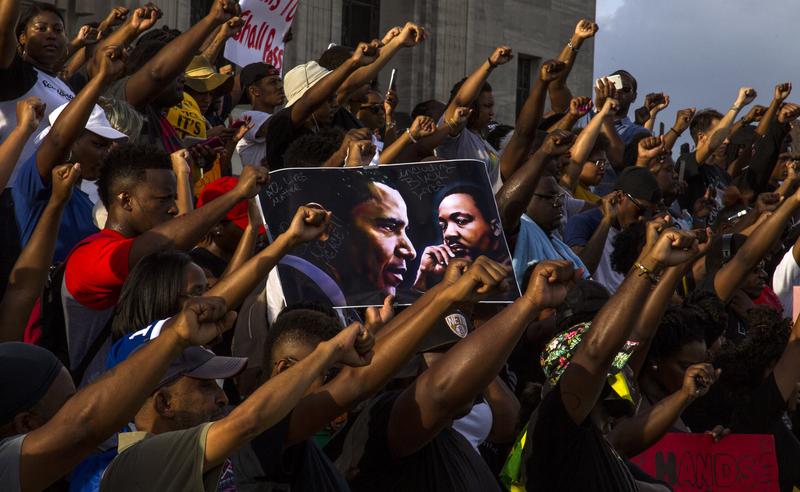 Click on the 'Listen' button above to hear this interview.
"If you can't do everything, at least do what you say. I just wanna live in a country that knows the difference between love and hate."
Those are the words of poet Ebony Stewart, one of 50 writers who crafted messages to the incoming president, whoever it might be, as part of the "Dear President" project from the organization Poets & Writers.
This week, The Takeaway is hearing from a number of "Dear President" contributors — poet Evie Shockley, who focused on climate change in her message, shared her story yesterday. And today we go to Reginald Dwayne Betts, who writes the following: 
"Your critics, most of them, would have called me a 'superpredator' back then, when the memory of the pistol was heavy in my palm — so that's not my focus. But now, unlike then, you have power, and I'm left to wonder what you will call the young men and women lost in the system, those who walked down paths they regret. Do they earn your scorn, your mercy?"
Betts's identification with the image of the superpredator is personal. In 1996 at age 16, he was caught in a carjacking incident, and sentenced as an adult to over eight years in prison, including a year in solitary confinement at a supermax facility.
He's now a writer, the author of "A Question of Freedom," for which he won an NAACP Image Award, as well as "Bastards of the Reagan Era." He's also a recent graduate of Yale Law School.