Using Digital Games — And Empathy — As Teaching Tools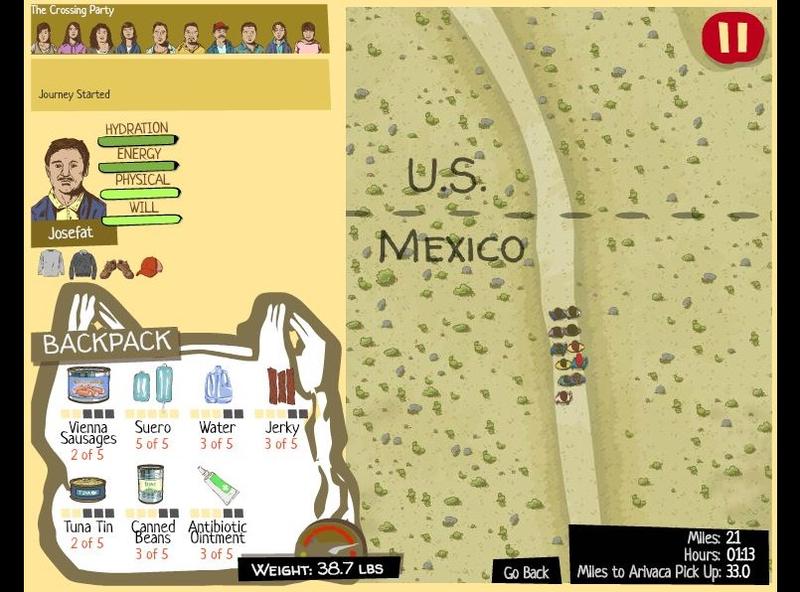 Dr. Matt Farber, a social studies teacher at Valleyview Middle School in Denville, New Jersey, uses digital games in the classroom as a way to take his kids on impossible field trips, to back-in-time revolutions or to current, far away conflicts.
But his 11- and 12-year-old students aren't expected to simply click their way through multiple choice questions. These games are engaging and narrative-driven, rooted in facts and primary sources, and often based on a series of the player's decisions.
The main driver behind them is empathy.
"Attaching an emotion to an event is very powerful," said Farber, who cites the Partnership for 21st Century Skills and other research on empathy. "It helps make the experience meaningful."
After the November election, Farber tossed his usual lesson plans and decided to dive deep on immigration issues with his sixth graders. So he introduced them to The Migrant Trail, a present-day, first-person game about crossing the border from Mexico into the United States. First, you play as a migrant trying to cross without getting caught. Then, you play as a border patrol agent.
Farber also had his students play Syrian Journey, a choose-your-own-adventure type of game from the BBC about the refugee crisis. And he started using virtual-reality headsets to let kids experience what it's like to be a 12 year-old Syrian girl in a Jordanian refugee camp.
Farber said he's careful to make sure the games are age appropriate and he hasn't gotten any pushback from parents, students or the school. He recently revised his book, Gamify Your Classroom, a guide for other teachers looking to incorporate educational games into their curricula.
For their final projects, students were asked to design their own games about immigration, with empathy for the user in mind. Many of them followed the narrative style of the games they played in class. One student took an entirely different route and delivered a TED-style talk on immigration experiences. Another group of students designed an "Escape the Room" game, where players solve puzzles to eventually unlock the key to getting out of the room — in this scenario, a green card.
One comment Farber said he heard a lot from his students: this game is really hard. Another common one: this game is really sad.
Farber agreed. Some of these games are sad. They're hard. They're a little scary. And, somewhere else in the world, they're representative of what a real 12-year-old is experiencing.