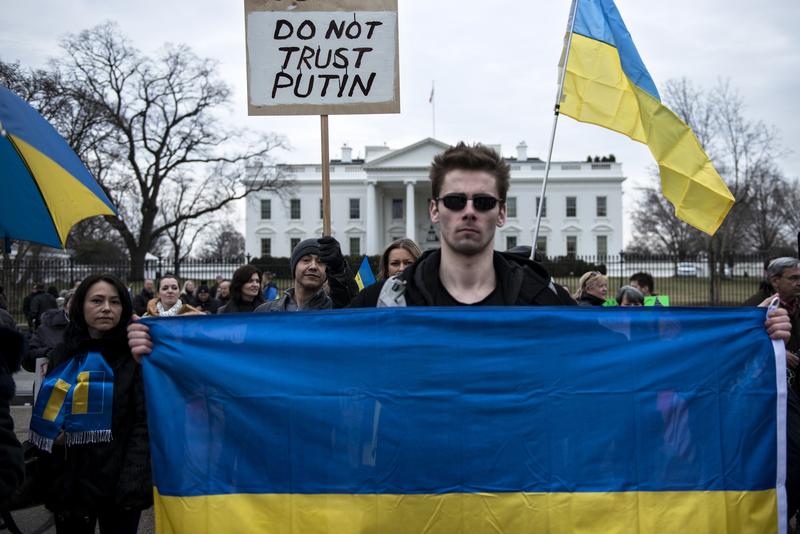 The United States is not standing on the sidelines as the crisis in the Crimean Peninsula continues to develop. On Thursday, the U.S. State Department announced new sanctions that impose a ban on visas for officials and individuals who have taken steps to undermine Ukraine's territorial integrity.
The measure carries weight because the ban will apply to both Russian and Ukrainian citizens who are "responsible for or complicit in threatening the sovereignty and territorial integrity of Ukraine," the Obama Administration said in a statement Thursday. These new sanctions come on the heels of visa bans already imposed on individuals who are responsible for human rights violations and political oppression in Ukraine.
"We're in a new phase of the struggle for freedom," Secretary of State John Kerry said yesterday from the U.S. Embassy in Kiev. "And the United States reaffirms our commitment to Ukraine's sovereignty and territorial integrity, according to international law. We condemn the Russian Federation's act of aggression. And we have, throughout this moment, evidence of a great transformation taking place, and in that transformation we will stand with the people of Ukraine."
Is the Ukraine crisis a reassertion of Russian pride and is Crimea becoming the symbol of Russia's reemergence as an empire in Eastern Europe? Many on Capitol Hill and in academia have long argued that the moment would come when Russia would try to get back some of what it lost after the fall of the Soviet Union—is this new crisis an "I told you so" moment from the voices in D.C. who never believed the Cold War is over?
Todd Zwillich, Takeaway Washington Correspondent, and Michael Hirsh, Chief Correspondent for the National Journal, join The Takeaway to explain.
Watch a video of Secretary Kerry's remarks below.