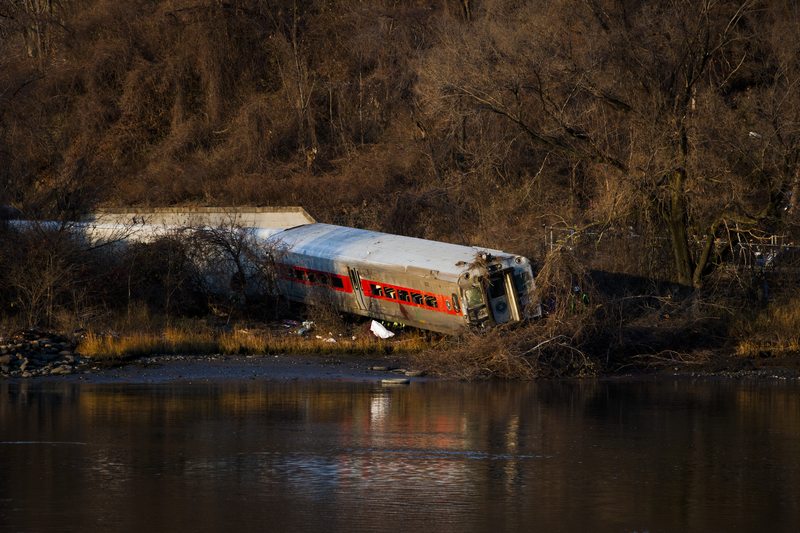 UPDATED
Metro-North racked up 139 safety violations over the past decade, and incurred almost half a million dollars in fines, according to data released today.
"Per 100 miles of track, Metro-North had five times the number of safety defects than any other commuter railroad in the country," said Sen. Richard Blumenthal, who called the railroad's safety record "truly shameful." Sen. Blumenthal received the data from the Federal Railroad Administration, which oversees Metro-North.
The railroad had just a few violations in the early 2000s, but numbers spiked in 2008, when the railroad administration conducted a random audit of Metro-North and uncovered a slew of problems. Of the 139 violations, 60 were flaws in accident reporting; 27 involved passenger equipment safety standards; 14 were violations of railroad operating practices; 11 involved alcohol and drug violations; five were track safety standards violations, and three were violations of roadway worker protection guidelines. Additional violations are expected to be issued for 2013 and 2014.
The violations "have had tragic and catastrophic consequences," Blumenthal said. One "almost certainly" caused a derailment in Bridgeport, Conn. last year, the senator said.
Metro-North has seen a series of major incidents in the recent years. In March, a railroad worker was killed on the tracks in Manhattan. In December, a derailment in the Bronx killed four passengers. A power failure on the New Haven line in September disrupted service for two weeks. In July, a CSX train hauling garbage derailed in the Bronx. In May, a track worker was killed in West Haven, Conn., and two trains collided in Bridgeport.
In March, the Federal Railroad Administration issued a major report on Metro-North, which found the railroad has a "deficient safety culture." The Operation Deep Dive report said Metro-North has prioritized on-time performance over safe operations and infrastructure maintenance.
Blumenthal slammed the agency's oversight of Metro-North, calling the Federal Railroad Administration's response to the mounting fines "frankly incomprehensible and unacceptable."
"When we identify a defect or a violation, we act on them and require the offending railroad to rectify its problems," said Kevin Thompson, associate administrator at the FRA. Fines are just one of the enforcement tools the agency uses to "promote full compliance with federal safety regulations," Thompson said.  
"Metro-North Railroad continues to work every day to correct the safety issues raised by the recent tragic accidents and the subsequent Federal review," said agency spokesman Aaron Donovan. "Our daily goal is to restore a robust culture of safety at Metro-North, and provide a high level of service quality and reliability that our customers can have confidence in," Donovan said.