The Takeaway
Diplomatic Chaos? U.S.-Russia Coalition on Shaky Ground After Syria Airstrikes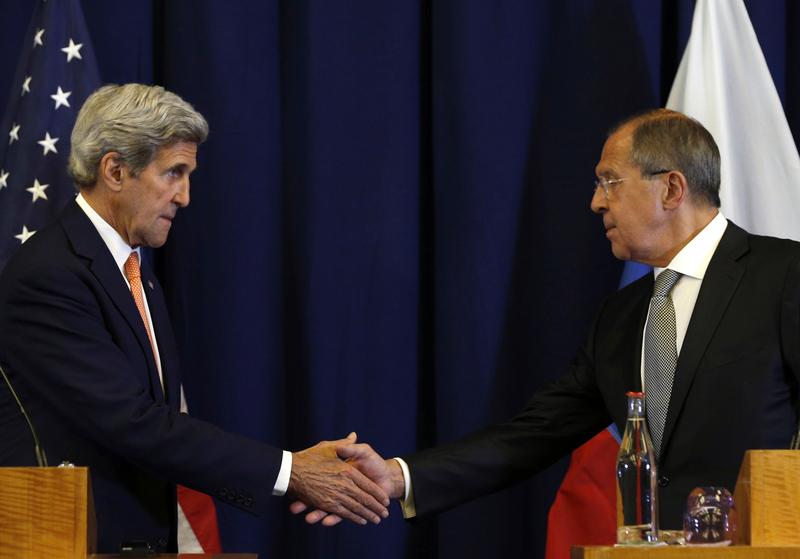 Click on the 'Listen' button above to hear this interview.
U.S. airstrikes targeting ISIS mistakenly hit Syrian forces over the weekend. The U.S. was quick to come out and admit it was an accident, but Russian leaders seized on the opportunity to suggest that the U.S. was working in the interest of ISIS.
The strikes occurred in a part of Syria not bound by the tenuous cease-fire near Aleppo, which the Syrian military moved to end on Monday, though Secretary of State John Kerry said cease-fire is still in place.
America's airstrikes also came days before the start of the Joint Implementation Group between the U.S. and Russia in their fight against ISIS.
Vitaly Churkin, Russia's permanent representative to the United Nations, and Samantha Power, America's ambassador to the United Nations, each left an emergency U.N. Security Council meeting to angrily denounce each other. 
"Russia really needs to stop the cheap point scoring and the grandstanding and the stunts and focus on what matters, which is implementation of something we negotiated in good faith with them," Powers told reporters.
Ambassador Churkin responded with the suggestion that the strike and the timing was questionable. 
"It may well be, one has to conclude, that the airstrike has been conducted in order to disrupt the operation of the Joint Implementation Group and to actually not allow it to be set in motion," said Churkin.
The emergency Security Council meeting was called as Russians took to the polls for national parliamentary elections. Vladimir Putin's party had a solid lead in the race.
Kimberly Marten is the Ann Whitney Olin professor of political science at Barnard College, and director of the Program on U.S.-Russia Relations at Columbia's Harriman Institute for Russian, Eurasian, and East European Studies. Marten will participate in a panel discussion on Wednesday on insider politics at the Kremlin, and joins The Takeaway today to discuss the issues at stake.