U.S. Open Serves Up Fans in NYC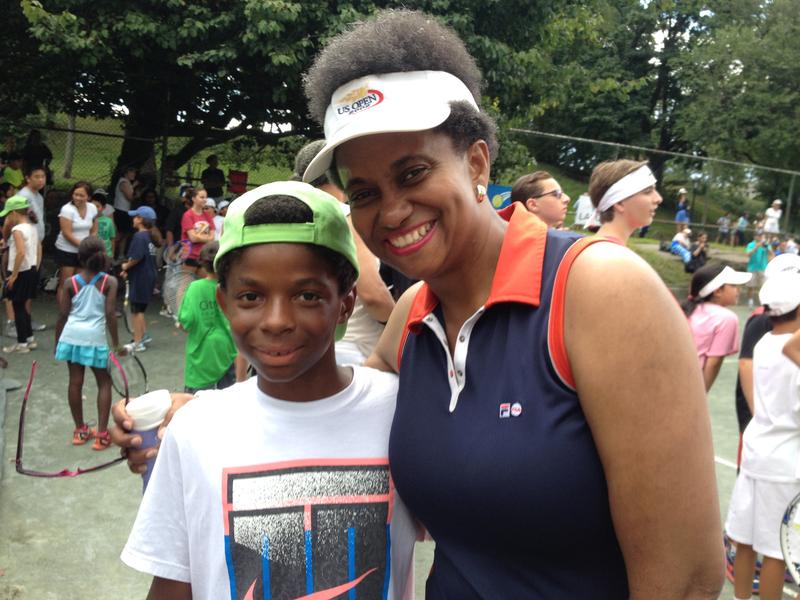 Fans are gearing up for the annual U.S. Open tennis tournament in Flushing Meadows Queens which starts Monday and runs through September 8th. The annual event draws top tennis pros along with more than 700,000 spectators, according to the United States Tennis Association.
To help people get in the swing of things, the CityParks foundation hosted a free tennis clinic in Central Park Sunday, matching pro players up with amateurs of all ages.
Top-ranked U.S. men's player John Isner was easy to spot at center court. Built like a basketball player, the six foot, ten inch tennis pro, who set a record in 2010 for playing and winning the longest tennis match on record, said he's eager for the tournament to get underway.
"If I could play my match right now, I would. I'm very anxious to get out there on the tennis court," Isner told the crowd of more than one hundred children and adults before volleying the ball back and forth with a young amateur player named London.
Isner plays his first match in the U.S. Open on Tuesday.  
Mavis Fowler-Williams donned her U.S. Open sun visor and brought her son out to the Central Park courts so they could see the pros in action and play their own game after the clinic.
"It's great physically. It's great mentally. I think it's a sport for a lifetime," said Fowler-Williams, who is also going to the U.S. Open.  "I mean I can't say enough good things."
Her 11-year-old son Takashi said he's been playing tennis since he could walk.
"My favorite player is Roger Federer from Switzerland. I've loved him since I was 3," said Williams. "I used to call him Fed-er-rada."