The Takeaway
Bombs Away: U.S. Launches Airstrikes Against ISIS in Libya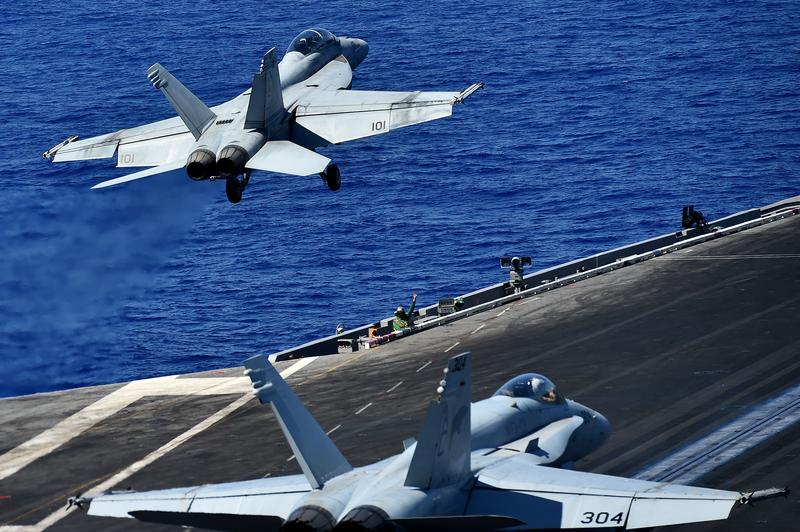 Click on the 'Listen' button above to hear this interview.
On Tuesday, the U.S. announced that it will step up air strikes in Libya in a renewed effort to combat the Islamic State, also known as ISIS or ISIL.
With the terrorist group carrying out and inspiring attacks around the world, President Obama said at a press conference in Singapore earlier this week that the new strikes answer a call for help from Libya's precarious government.
"It is in America's national security interest in our fight against ISIL," he explained. "We're working in partnership with [the Libyan government] to assure that ISIL does not get a stronghold in Libya, even as Libya begins what is going to be a long process to establish a functioning government."
The new strikes may also allow the U.S. to correct mistakes from its 2011 mission in Libya, which took out Col. Muammar el-Qaddafi, but left a massive power void that gave ISIS lots of room to grow.
Mary Fitzgerald, a journalist and contributing author to "The Libyan Revolution and its Aftermath," explains what's ahead.