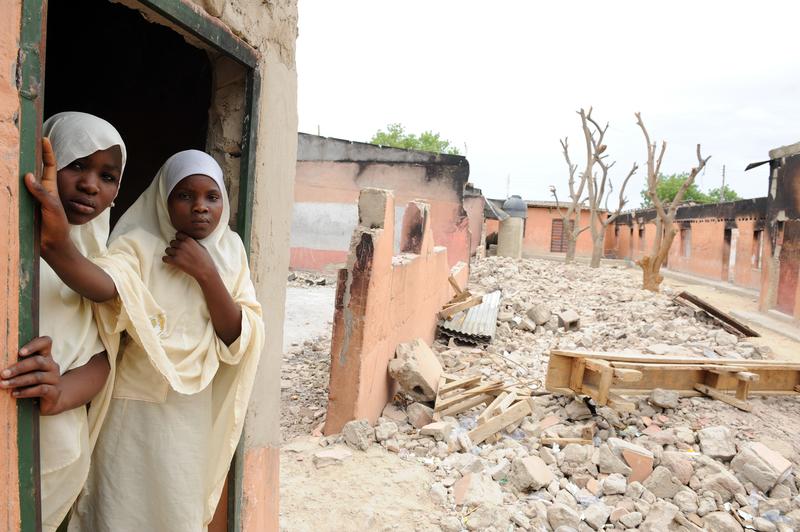 It took several weeks, but it seems that the pleas of the families of the schoolgirls kidnapped in Nigeria are no longer being ignored.
Nigerian terrorist group Boko Haram now has the world's attention. And with reports emerging that more schoolgirls have been abducted—adding to the 250 who are still missing—the pressure is mounting on local authorities to respond and act.
See Also: Kidnapping Opens Wounds in Hearts of Nigerians
But now it seems that the prospect of victory or success in recovering the girls has further slipped away after Boko Haram's leader told the world this week that he would sell the kidnapped girls into marriage and slavery.
"God instructed me to sell them. They are his property, I will carry out his instructions," Abubakar Shekau was heard saying in a 57 minute video obtained by a French news organization. "I will sell them in the market by Allah."
Growing anger has finally provoked a response from the White House. Press Secretary Jay Carney said the U.S. is now assembling a team to be part of an international rescue effort.
"This is an outrage and a tragedy, and we are doing what we can to assist the Nigerian government to support its efforts to find and free the young women who were abducted," Carney said.
The U.S. response will include dispatching military and law enforcement personnel that are skilled in intelligence, investigations, hostage negotiating, information sharing and victim assistance, as well as officials with expertise in other areas.
Robin Renée Sanders is a former U.S. Ambassador to Nigeria and she's currently in Abuja, Nigeria. The city is the site of the World Economic Forum, and reports show that security is tight since Nigeria's President Goodluck Jonathan has ordered the capital closed while the forum is in session.
Ambassador Sanders says the abduction of the girls has been a distraction for the forum, but adds that it's important that the international community not buckle to threats from Boko Haram.