The Takeaway
Is the U.S. Getting Better at Dealing with Terrorism?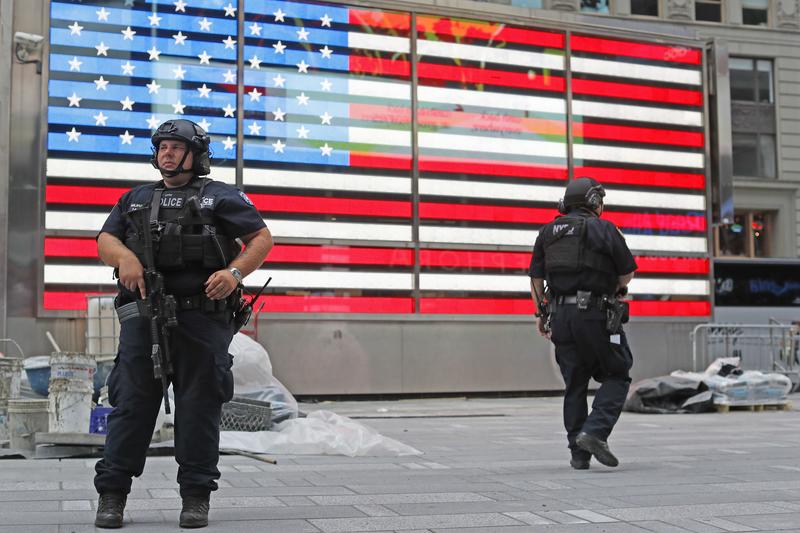 Click on the 'Listen' button above to hear this segment. 
Law enforcement officials moved swiftly on Monday to apprehend 28-year-old Ahmad Khan Rahami. Rahami was captured in Linden, New Jersey in connection with the series of bombings across the tri-state area over the weekend. Officials emphasized that the investigation would continue.
According to reports, Rahami is a U.S. citizen of Afghan descent, born in Afghanistan, and was not on any terror watch lists, though some friends noted a change in his personality and religious devotion after a visit to Afghanistan.
"We all have a role to play as citizens in making sure we don't succumb to that fear," President Obama said in a statement from New York City on Monday, just before Rahami was taken into custody. "There's no better example of that than the people of New York and New Jersey. When I was speaking to Governor Cuomo, Governor Christie, and Mayor deBlasio, they said folks around here, they don't get scared."
So no deaths, a quick arrest, and a lack of pervasive fear in the city and surrounding metro areas. Are those markers of success in the age of terror? For answers, we turn to Karen Greenberg, director of the Center on National Security at Fordham Law School, and Dawn Scalici, government global business director at Thomson Reuters, a career CIA officer, and a member of BENS. 
Click on the 'Listen' button above to hear our full conversation with Greenberg and Scalici.