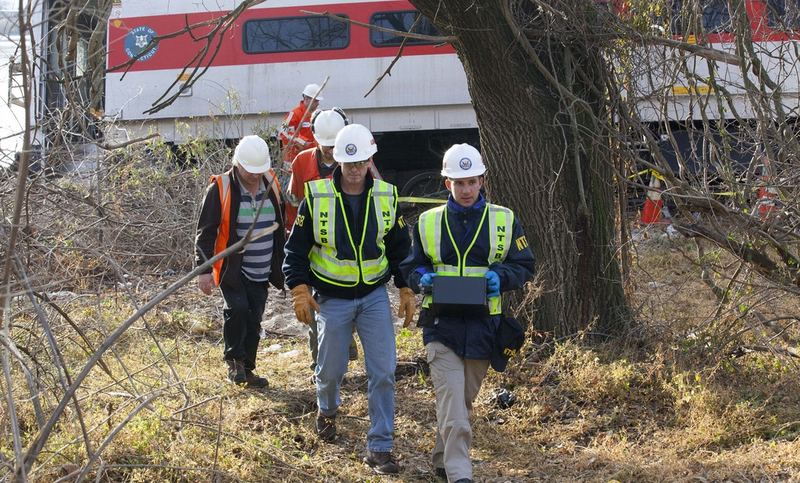 UPDATED. The U.S. Department of Transportations's Joseph Szabo sent a letter to the MTA Tuesday that said "four serious accidents in less than seven months is simply unacceptable" and expressed "serious concerns" after Sunday's derailment in the Bronx.
Szabo oversees the Federal Railroad Administration, part of the USDOT.
The letter also said that Metro-North should immediately implement a confidential close-call reporting system that would help them identify incidents that could lead to significant safety issues.
It's a very strongly worded letter — read it below. 
Letter from US Dept of Transportation to MTA by WNYCNewsroom
In an email response to WNYC, MTA spokeswoman Marjorie Anders wrote that the MTA has been "moving forward on a confidential close call reporting system," and will work with the Federal Railroad Administration to implement it.
On Friday, the MTA's Thomas Prendergast wrote a letter in response that was provided to WNYC. In it, he writes, "Please be assured that we too recognize the gravity of the incident and are committed to taking all necessary steps to ensure that nothing like this ever happens again on any MTA property."
He continues by detailing those steps, including safety training for MTA employees across Metro-North, LIRR and New York City's transit system and installing a confidential close call reporting system. He also offers to meet with Szabo in Washington to allay any fears. See the letter below.