US Attorney: Corruption "Appears Rampant" in New York Politics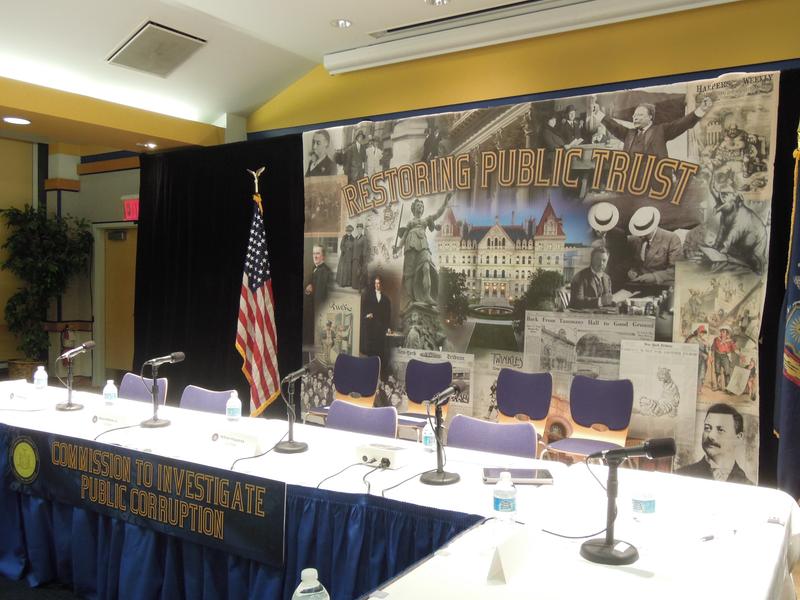 Members of a state commission on public corruption delved into the extent of the problem they are tasked with investigating by listening to testimony on the issue Tuesday night. The commission held its first public hearing at Pace University, where Preet Bharara, U.S. Attorney for the Southern District of New York, testified that government corruption "appears rampant."
"The ranks of those convicted in office have swelled to absolutely unacceptable levels," said Bharara.
Bharara also announced to the Commission that his office is moving to take away the pensions of state officials who have been convicted of corruption. He said he intended to include pensions as part of the property that convicted officials would have to forfeit. 
Dozens of New York politicians have been convicted of corruption in recent decades, but their lucrative public pensions have remained untouched due to a provision of the state constitution. Bharara is testing that provision in a case against Democratic state Senator Malcolm Smith of Queens, who is accused of scheming with officials in New York City and Rockland County to raise funds for a mayoral campaign.
The Moreland Commission to Investigate Public Corruption, announced by Governor Andrew Cuomo in July, is tasked with examining "systemic public corruption" in state government, political campaigns and elections. Commissioners expect to submit an initial report to the governor by December 1.
Tuesday's hearing, held in a relatively small room at Pace, could not initially fit all members of the public wishing to attend who had lined up outside.
"The public is angry over the corruption in Albany," said Dick Dadey, executive director of the non-profit group Citizens Union. "This is the first public meeting of the Moreland Commission. The public should be able to witness what is going on here tonight." (The hearing was webcast, and more members of the public were allowed in as others left.)
The Commission plans to hold at least three more hearings this fall, in Albany, Buffalo and another in New York City. Additional hearings may also be scheduled.
With the Associated Press